Oct 17, 2005
18,036
2,260
300,271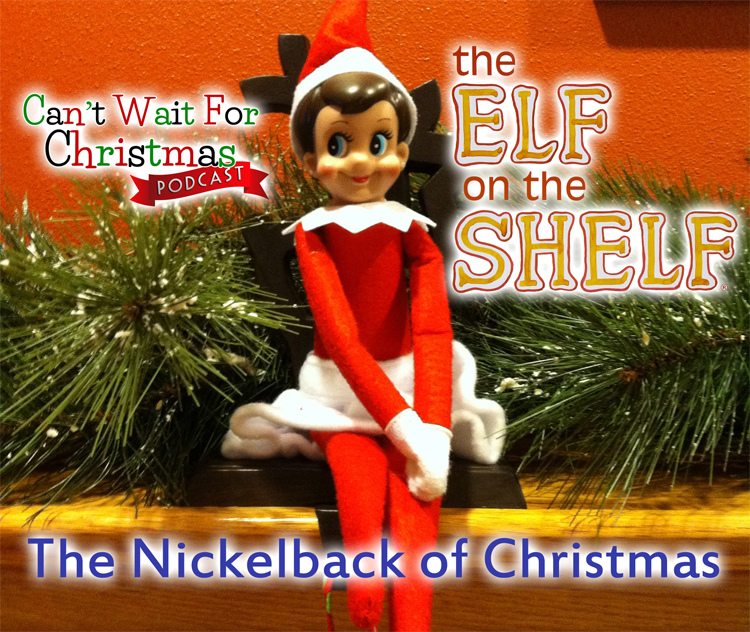 On this episode, you've heard of Elf on the Shelf…well, good..because that's what we're gonna talk about. We've also got the top 5 Hallmark ornaments for 2018, a place to get your daily Christmas music fix, the latest Christmas tv movie synopsis, and we try to justify our Christmas love with science.
Download here!
00:00 – 02:20 Intro
02:20 – 03:58 We Need a Little Christmas Now
03:58 – 09:21 Five Golden Things (2018 Hallmark ornaments)
09:21 – 11:55 All I Want For Christmas is News
11:55 – 13:06 Santa Babb's Mailbag
13:06 – 17:30 Feedback From Our Last Show
17:30 – 27:28 Elf on a Shelf
27:28 – 28:11 Who Sang It Best (results)
28:11 – 30:12 Hallmarks of a Great Christmas Movie
30:12 – 32:01 Wrap Up
32:01 – 34:49 Outtakes AND "Deleted Scene"
"We Wish You A Merry Christmas" United States Marine Band
"Jingle Bells" Performed by
Kristen Nowicki
Elf on a Shelf photo is a modified version of
"012 Elf on the Shelf – Snowy" by
Mark Baylor
and used under a
Creative Commons license
.
(The embedded player for the episode is bellow the links)
My Merry Forums "A Christmas Song Every Day" Thread
http://mymerrychristmas.com/forum/threads/a-christmas-song-everyday.63295/
Elf on the Shelf YouTube Page
https://www.youtube.com/channel/UC5FGnF_LFd8XXdz3l2LGBGw
Elf on the Shelf Rhyme Memes
https://www.buzzfeed.com/delaneystr...rom-gods-light?utm_term=.uax9Ov3Vk#.ojKKlq63r
Tim at Rooster T Feathers (with headliner: Joe Machi)
http://roostertfeathers.laughstub.com/event.cfm?cart&id=513562
Continue reading...