Chief Elf Officer
MMC Founder
Santa's Elf
Kringle Radio DJ
Oct 7, 2004
13,836
14,804
1,194,881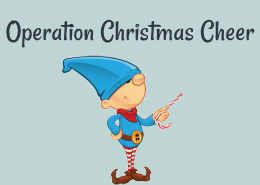 The need this year is going to be huge! And we will need more help than ever to pull this off. Due to COVID-19 many, many folks are shut-in in senior facilities who cannot even see their families.
Operation Christmas Cheer is an effort to seek out these folks so we can send them Christmas cards.
This year we will be working this activity earlier and we will need a lot of people with "boots on the ground" who can coordinate these efforts by facility. This is an excellent opportunity to provide Christmas service in your community.
We kick off the effort as part of our Christmas in July celebration.