Chief Elf Officer
MMC Founder
Santa's Elf
Kringle Radio DJ
Oct 7, 2004
16,057
15,694
1,222,381
We'd like to announce the use of a theme we have been working on for a while...and that we hope will work completely for those who want to use it.
We're calling it "Scrooge" -- because it's very dark, with rich deep green colors.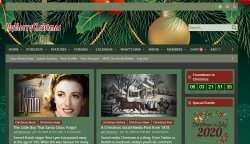 To access this new theme please go to your preference page in the user control panel and select it as you would any theme. You can always switch it back if you don't like it.
Please be aware -- this is a totally DARK theme. So if you use custom user name colors you might want to check it out just to see what your name looks like. While it might appear ok to you, others may not be able to see if depening upon what theme they are using.
I did rush this, so please let me know if you see something that needs fixing.