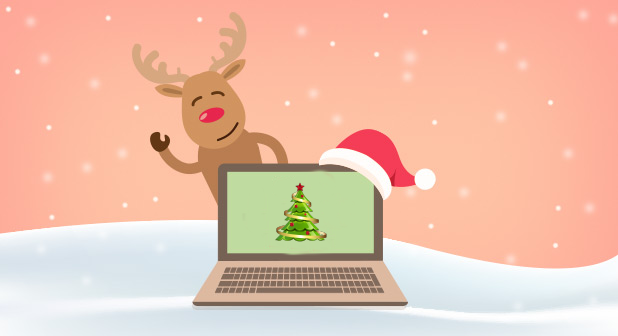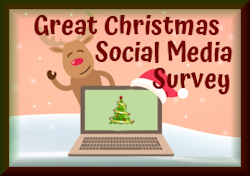 Christmas is a social media event and there are a million ways to find Christmas online.
While we like to think we have it all covered we know there are literally thousands of resources out there dedicated to Christmas. And we want to find them all.
We're looking to find new, unique websites, apps, Facebook pages and groups, Twitter feeds and other resources dedicated to Christmas.
We desire to find new contacts, to interface with Christmas experts and to share resources via our own site, social media channels, newsletters and podcasts.
Long before we were online we learned the power of Christmas to connect people.
Back in 1991 we started by publishing by fax. Sounds pretty archaic, doesn't it?
But those faxes had a big effect on people because they were all about Christmas. And people wanted to talk about it, to share, to tell everyone else about their traditions and love of the season.
The Internet as exploded that times a billion. We call this the "social media" survey for a reason. Christmas connects us in so many ways, even though we all think differently and believe diversely.
Over the years we have worked hard to fit into the Internet world. But we find being a Christmas venue makes us really different.
We have forums – but our forums do not operate like other forums. On other forums there are issues like trolls, spam, politics and religion. We don't have that because the underlying theme of Christmas is "peace on earth". It's amazing – people just get together here and simply celebrate.
How miraculous is that?
We believe we can expand on that. We believe we can find more of the same.
Please visit this link and tell us where you find Christmas – in whatever form – online. We want to make a big effort of this during our Christmas in July – and then spend the months ahead sharing what YOU told us.
https://mymerrychristmas.com/x/wp-content/uploads/2017/07/online.png
336
618
Jeff Westover
https://mymerrychristmas.com/x/wp-content/uploads/2020/05/logo2-300x88.png
Jeff Westover
2017-07-03 23:57:52
2017-07-03 23:57:52
The Great Christmas Social Media Survey