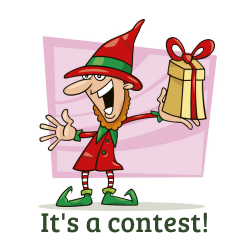 As is our tradition, Christmas in July will include an event we call Make a Merry Member.
It is a recruitment effort for new and returning members.
It is also a contest for the active members of MMC this year.
~ Here's how it works:
1. Offer any regular member you see on MMC a free premiere membership.
2. Refer a friend off-site to join MMC and THEY will get a free premiere membership, too.
3. The more you recruit, the more you are rewarded.
~ How do we make this come about? ~
For regular members you see on the forums, all you have to do is send them a private conversation titled "Here's a free premiere membership for you!" and COPY ME on it. I will respond by simply upgrading that member.
For every existing member that you gift a free premiere membership to will be rewarded with 5000 trophy points.
For your friends who are not yet on the Merry Forums you need only send them your referral code.
If they click on your code and come to MMC they will be automatically upgraded to premiere membership and YOU will receive 100,000 points if they join in our fun online.
Also, your name gets thrown into the hat for a drawing for a special Christmas prize at the end of July. The more successful referrals you get, the better your chances are of winning the prize.
Where do you get your referral code? Please see this link or visit this tutorial for how the referral system works.