The North Pole puts out a lot of resources to track Santa Claus and to answer questions about Christmas, Santa, Elves and life at the North Pole.
Santa's story is called Operation Merry Christmas – a year-long effort to being Christmas to the world. Each year is a new story. We love to watch them tell it – direct from the North Pole.
Below are resources MyMerryChristmas.com helps Santa to produce so that the commercial-free message of his mission and the story of his Christmas adventure gets told every year. Our connection with the North Pole is at the very heart of our founding back in 1991.
This is the same map on the big screen at North Pole Flight Command. It shows in real time exactly where Santa's Sleigh is performing test flight maneuvers. The bouncing marker shows the current location of the test flight. On Christmas Eve this same map is used to show Santa's position:

North Pole Radar Tracking a Massive Object

by

Elf Meg Nogg

on November 21, 2020 at 8:02 pm

BREAKING – North Pole radar is tracking a massive moving object headed towards the North Pole. The object has not yet been identified. The object was picked up over the North Atlantic ocean coming out of Norway and heading west before it took a […]

More Reindeer Coming

by

Elf Meg Nogg

on November 21, 2020 at 2:24 pm

As noted recently in the news at the North Pole Santa has ordered more test sleighs to be quickly constructed and for expansion of sleigh test flights. This is not an unusual announcement. In fact, it is a very common thing at this time of the year. […]

Test Flights Planned Again Over Europe

by

Elf Meg Nogg

on November 2, 2020 at 1:07 am

Santa's sleigh, her pilots and all 3400 reindeer have departed the North Pole and are now engaged in flight tests over North America. But they are actually headed to Europe this week for load tests. Load tests are runs of the sleigh loaded with […]


The North Pole is a special place. We have been connected to the North Pole from the very start. My Merry Christmas began with the kind of news and information you see on this merry page.
Santa and his team at the North Pole have their own website at SantaUpdate.com.
But they have given us these features and we have remained close friends with all those at the North Pole for many years.
They tell an incredible story each year. We are privileged to be a part of it. We believe in Santa. He is a giver.
That means he doesn't sell anything or push products or ads on people. You won't see advertisements tied to what we do with Santa on our pages because these pages come from Santa himself. Those are his terms.
If we want the news about Santa, the North Pole, the elves and everything that goes with all of it we have to serve it just the way he wants. He gives it to us, so we give it to you. That's the deal. So read on.
Enjoy the news from the North Pole and these merry features: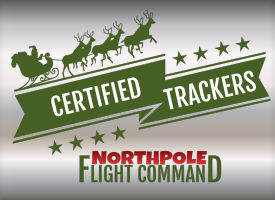 MyMerryChristmas.com is proud to support those efforts year round as a certified Santa Tracker Group by North Pole Flight Command.