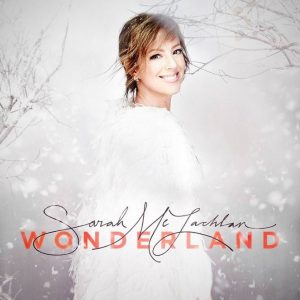 Sarah McLachlan joins the parade of artists bringing out new Christmas albums this year. On October 21 she will release Wonderland, her first Christmas album since her hit holiday album of 2006 titled Wintersong.
"I love everything about Christmas and this record was a joy to make," said McLachlan of "Wonderland".
Fans will enjoy such holiday classics as "Silver Bells", which is reimagined as "a shimmering, orchestrated picturesque tale," as well as "Go Tell It On The Mountain" (featuring vocals from Emmylou Harris and Martha Wainwright), while "Away In A Manager" is reinvented as a country shuffle. In all, Wonderland features 13 contemporary and traditional holiday songs.
Throughout her career in the music scene, McLachlan has sold in excess of 40 million albums worldwide; moreover, in 2002, she founded her charitable organization, the Sarah McLachlan School of Music, which provides top quality music instruction at no cost, in a safe and nurturing environment, for at-risk and under-served children who otherwise would have no access to music programming.
On the album, Sarah welcomes guests like country music legend Emmylou Harris, Canadian folk singer Martha Wainright, the Canadian indie rock band Half Moon Run, and, oddly, the Bulgarian Symphony Orchestra.
Amazon has it all set for pre-order.