Superstar country artist Brett Young has announced a new Christmas albums featuring duets with other major artists. Titled Brett Young & Friends Sing Christmas Classics the artist released the first song, Have Yourself a Merry Little Christmas, which he performs with Sam Fischer.
Arriving on October 22 via Big Machine Label Group, Brett Young & Friends Sing Christmas Classics will feature 8-tracks, of which 7 are duets, that make up a star-studded list of collaborations. The project includes his previously released cover of "Silver Bells" as well as collaborations with Darius Rucker, Colbie Calliat, Maddie & Tae, Chris Tomlin, Dann Huff, Phil Wickman, and Sam Fischer. See the full track list below.
Aptly titled, these yule-tide pairings find Young trading stirring harmonies and celebrating the warmth of the holiday season with fresh takes on traditional songs.
"I've always known that I wanted to make a Christmas album one day, it was just a matter of figuring out how I could do something a little bit different," Young shared in a press release. "We tapped into an old school, lo-fi sound with 'Silver Bells,' and knew we had the blueprint for a full album. It means the world that so many incredible artists who I respect were open to singing with me on the project… we don't take the title 'Brett Young and Friends' lightly!"
Brett Young & Friends Sing Christmas Classics Track List:
1. Silver Bells
2. White Christmas ft. Colbie Caillat
3. The Christmas Song (Chestnuts Roasting On An Open Fire) ft. Phil Wickham
4. The Chipmunk Song (Christmas Don't Be Late) ft. Dann Huff
5. Silent Night ft. Chris Tomlin
6. Let It Snow! Let It Snow! Let It Snow! ft. Maddie & Tae
7. Rockin' Around The Christmas Tree ft. Darius Rucker
8. Have Yourself A Merry Little Christmas ft. Sam Fischer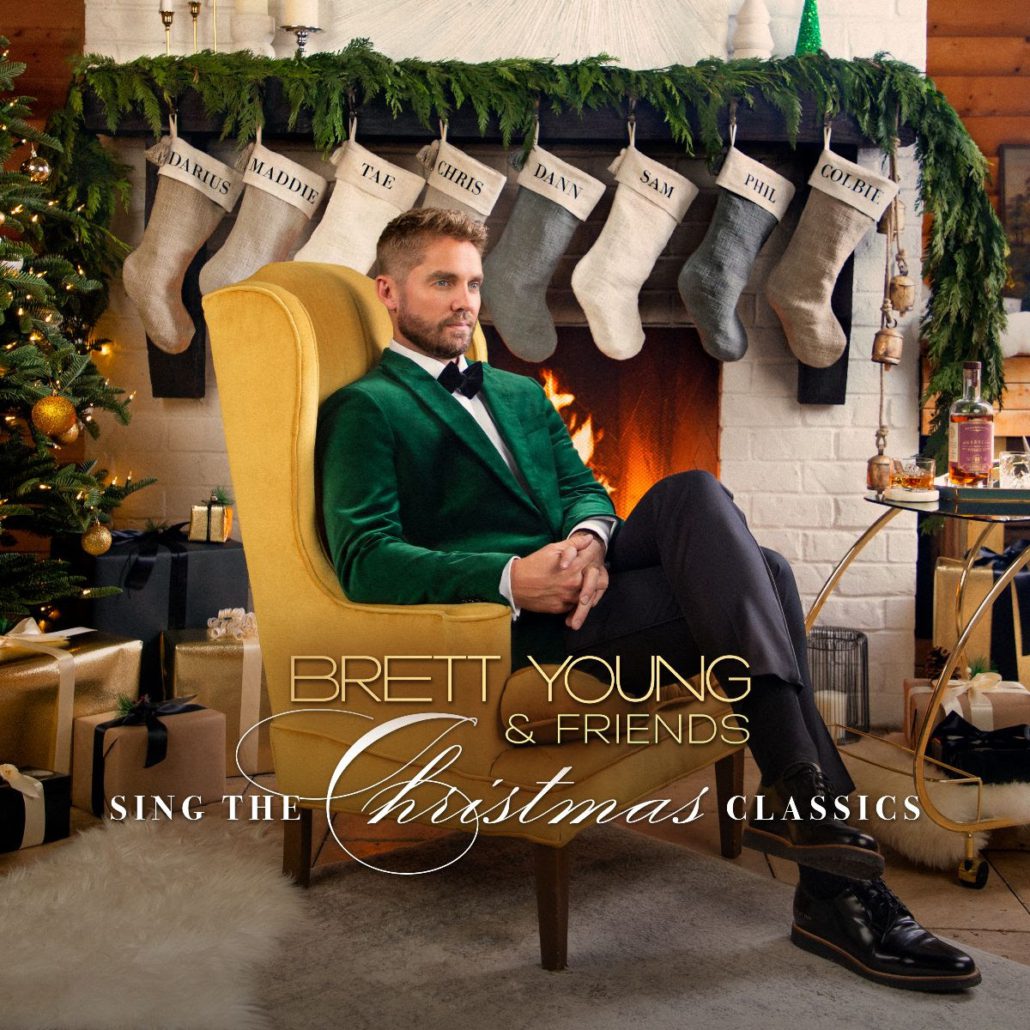 Long-time Christmas freak, first time expert. B. Francis Morlan has written for MyMerryChristmas.com since 2013. He lives in Beaumont, Texas with his ...