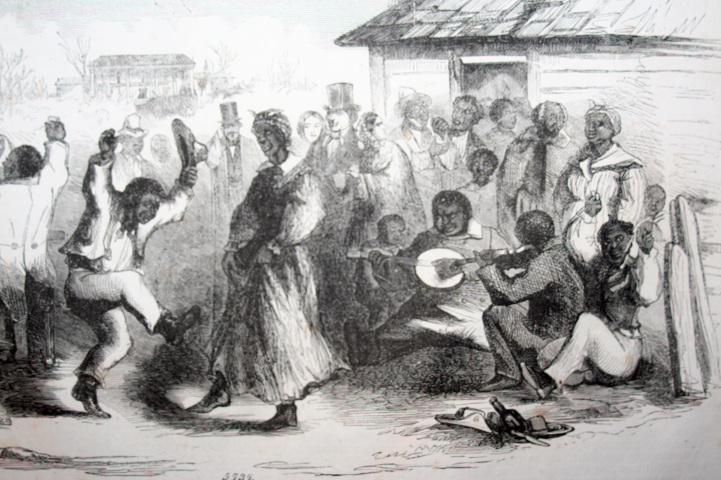 Christmas for the American slave was a time of hope and irony.
Slaveholders and white landowners, as many Americans do today, deviated from their routines during the holidays for the celebration of Christmas and the New Year. It was a time of festivity and gift giving.
Slaves looked forward to Christmas because it meant a season of unusual generosity by their owners as they received new yearly allotments of clothing, perhaps something new or special in food or maybe even a gift of something more than was necessary just for survival on the plantation.
Among their many traditions was the ironic game of "Christmas gift". Slaves and children would lie in wait for those with the means to provide presents and capture them, crying 'Christmas gift' and refusing to release their prisoners until they received a gift in return.
This ironic inversion of power occasionally led to real transformation in the life of a slave. A slave by the name of Henry, a man whose tragic life and death is recounted in Martha Griffith Browne's Autobiography of a Female Slave, saved "Christmas gifts in money" to buy his freedom.
For many during this time frame of American history, and even among African Americans in bondage, Christmas was a time of religious observance laced with sentiments of hope and peace. Such feelings ran contrary to the strife of the times as the lessons of Christmas we still struggle with today were very much in evidence even then.
But slaves lacked many of the elements of the season we so often associated with Christmas even back in the 1850s and 1860s. They did not have Christmas trees, ornaments, or even Santa Claus. Their Christmas traditions centered around religion and music.
Sweet Little Jesus Boy is a beloved Christmas hymn confused by many as a classic American slave song.
It's not.
Written in 1934 by Robert MacGrimsey the song has been recorded by countless artists since it first hit the airwaves in the mid-1930s.
MacGrimsey wrote the song after walking home from a Christmas eve church service as he made his way to his New York apartment. Passing numerous bars where drunken revelers celebrated Christmas without reverence, MacGrimsey was inspired to write the song in the style of music he heard as a child from family members who were indeed slaves.
His song and the subsequent mislabeling of it as a classic American slave song is symbolic of the American way of almost all things related to Christmas. It is a study in contrasts – in beliefs, in culture, in tradition and in practice.
This melting pot of contrasting flavors, of ironic creation, of debate unceasing in the American dialogue was all born under a Constitution designed to provide freedom of expression, of worship and of gathering while under a banner of peace – an ideal tied closely to the very idea of Christmas itself.
Only in America could something as big as Christmas be shaped into something so inclusive.
Click below to hear a rendition of Sweet Little Jesus Boy performed by Ed Ames, a white Jewish American singer who would in his career go on to fame playing a Native American:
https://mymerrychristmas.com/x/wp-content/uploads/2014/11/slave-xmas.jpg
480
721
Jeff Westover
https://mymerrychristmas.com/x/wp-content/uploads/2020/05/logo2-300x88.png
Jeff Westover
2014-11-05 03:26:50
2017-08-12 07:47:09
Christmas for the American Slave