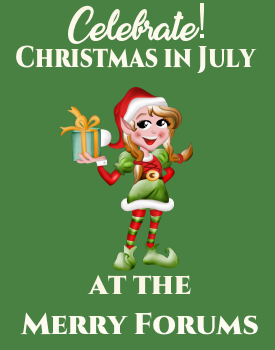 Christmas in July is a big event every year on My Merry Christmas.
It is the event that kicks off all of the other events and traditions we enjoy every holiday season.
Folks will gather on the Merry Forums, we'll replay the Santa tracking show on Kringle Radio, and several new Christmas features will appear on the site.
It is also a time of coming home.
Let's face it — we are a seasonal destination. We have a hearty group of year round Christmas enthusiasts but the real party begins when the crowds return to celebrate Christmas with us.
And that celebration isn't actually at Christmas time — our busiest months are between July and November.
That's what makes the season the season. So what are we doing? Bookmark this page — quite a list will develop right here!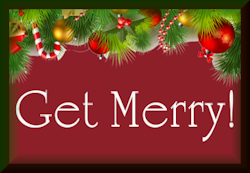 To get in on all the fun of Christmas in July you will want to become a member of the Merry Forums of My Merry Christmas. It's free! And it is year round fun. Join, introduce yourself and get to know everyone. It's where Christmas happens on My Merry Christmas!

Don't expect all that happens on the Merry Forums to be announced on this page, either. Lots of our members create their own activities on MMC — things like QVC watching parties, recipe swaps, Christmas movie-binge watching and other types of things. If you don't join, you'll never know!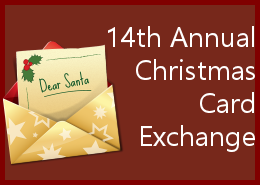 There is no more beloved tradition on the Merry Forums of My Merry Christmas than the annual exchange of Christmas greetings from members all over the world. It is one of the oldest and safest card exchanges online.

If you're a member of the Merry Forums, this is the premiere event of the year and you do not want to miss it.

Click here for more information about this special exchange.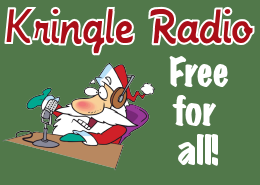 Kringle Radio is our year round stream of HD commercial-free Christmas music, normally accessible only to premiere members. For Christmas in July we opened it up to everyone and include a re-broadcast of the radio programming for Tracking Santa Around the World. This special broadcast features classic Christmas music interrupted only by news updates from the North Pole telling the story of Santa as he flies around the world. This merry dates back decades and is at the heart of the creation of MyMerryChristmas.com and SantaUpdate.com. Re-living those great Christmas moments is an excellent way to enjoy Christmas in July.