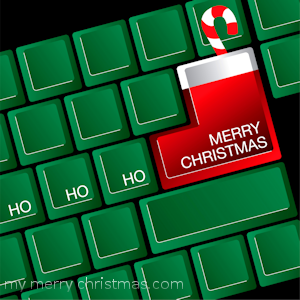 Cecilia Johnson did not mean any harm when she did it. In late November of 2015, as a 9-year-old neighbor boy lay dying of cancer, Cecilia took up the cause of having Christmas cards sent to him. The boy had expressed a desire to fill his walls with Christmas pictures and this seemed a simple task to accomplish.
Using her own home address Cecilia took to social media to spread the word.
It very quickly worked. Several of Cecilia's friends shared the post, the word was slipped to a local news station and within days the mailbox was full of cards from well-wishers from all over.
Then the trouble began.
First, the boy's mother began to notice that not all the cards were nice. She took to screening the cards because some were awkwardly written. "Sorry you're dying," one card said. "Sucks to be you!"
The boy was nine and could read just fine. But his mother had to keep cards like this away from him.
Some cards contained money. These were gratefully received. Others came with gift cards or other small and thoughtful gifts.
Other gifts were not so thoughtful – like the person who sent a naked picture. Or the one who sent soiled underwear.
In all nearly 7000 cards were received and the vast majority of them were kind and festive. But the few weird ones soured the experience for Cecilia and the boy's mother, who are close friends.
For Cecilia, however, things got worse after Christmas was over. She found her mailbox increasingly flooded with junk mail and unwanted items. Then, four months after the whole Christmas card event, identity theft reared its ugly head.
While working through the issue with her bank and others Cecilia had to admit it had been one giant mistake to use her personal home mailing address on the Internet.
Places like Facebook, Pinterest, Twitter and Instagram are great for sharing Christmas ideas and information. But in the age of fake news and online crime one has to look at social media with a jaundiced eye.
One of the things we constantly deal with here on MyMerryChristmas.com are people who come to us with questions about things they see on social media. Christmas hoaxes have long been a thing forever online and we see the same ones crop up every year.
That is not to say everything Christmas on social media is bad. After all, we're there too.
Here at My Merry Christmas we think the Internet has brought the world closer together when it comes to Christmas. There is more understanding of the diverse ways that Christmas is celebrated because the Internet gives us instant access to that information and social media allows us to share it.
But not everything is right about Christmas on social media.
Social media has for some reshaped the tradition of Christmas greetings, for example.
Some think Facebook and other social media channels have outright killed the traditional family Christmas newsletter because far flung families now know the details of each other's lives on a daily basis.
For others they claim that the Internet has all but killed their Christmas card lists. Many now claim to send electronic greetings instead of traditional cards.
Rachel Howard of Vancouver turned to social media to change that trend in her Christmas.
A member of several Christmas-themed groups on Facebook, Rachel joined several Christmas card exchanges set up online.
Unlike Cecilia, her online card experience was fairly positive. Her first year she was delighted to receive and send nearly 100 cards.
The following year, however, things exploded.
One list she joined ballooned to more than 1000 participants and Rachel ended up trying to keep up with the flood of cards to her mailbox from strangers around the world.
"I couldn't keep up, and I felt guilty that I did not answer every card," Rachel said. "With each passing day 15 or 20 more cards arrived and I simply didn't have the time beyond opening them to respond. It was awful and killed my Christmas."
Paul Frank of Texas is a Christmas light enthusiast and a member of a popular Christmas light website dedicated to decorating with lights. As a fan of Christmas, he too turned to social media to get his year round Christmas fix.
But Paul began to sour on the social media celebration of Christmas before the 2016 election year.
As that event drew closer he found the debates of politics had crept between posts of snowy Christmas images and links to Christmas online.
He also tired quickly of those who argued the things of Christmas. Heated and ugly debates were waged on topics such as public displays of the Nativity and the tired War on Christmas.
One of Paul's particular Christmas irritants were all the "professional" Santa Clauses that joined a group he was in dedicated to Christmas.
The Santas, Paul quickly learned, not only brag about their "portrayal" of Santa but also to expound on any topic, Christmas related or not, as "Santa". They often speak in the third person such as "Santa thinks this…"
Paul thinks the real Santa would never think or talk like some of the Santas he sees on social media.
Paul so soured of Santa on Facebook that he now refuses to ever take his grandchildren to another "professional" Santa in his life. He figures that if a Santa is paid to appear and "portray" he's likely one of those who market themselves as "Santa Somebody" on Facebook.  He isn't interested in a "performer". He just wants to see Santa.
~ Where can one turn for online Christmas peace? ~
Of course, being a Christmas website we think you should avoid the mass crowds of social media when it comes to most things Christmas. After all, we have been here online doing Christmas for more than a decade longer than social media has ever existed.
The rules for a safe and sane Christmas online are the same for when dealing with social media in general. Social media is not safe in many respects — you just don't know who is out there or what they are doing with what they can find out about you. Here are some general guidelines:
Trust no one you don't know personally.
Never share any personal information such as addresses, phone numbers or email addresses.
Be watchful. Most group operators are well-intended folks who don't know the rules of professional online publishing. They allow things a trained webmaster would never allow such as the posting of copyrighted materials or content stolen from other places online. Most often, in the interest of swelling their membership or gaining more "likes" they fail to even screen new participants in their groups.
Look for safeguards that are in place to protect you. Most social media outlets will NOT offer them – because they can't.
Here at MyMerryChristmas.com we have been interacting with the world online about Christmas since the early 1990s.
We cannot claim absolute perfection but we at least offer some controls. Our community, only thousands in number compared to the billions on social media, is filled with Christmas loving folks who actually know each other.
Our year round  forums allow for user names rather than real names and our shared Christmas activities – such as our Christmas Card Exchange – are administered in private and shared in a tightly controlled process.
Our exchange, now in its 13th year, features some folks who have exchanged cards since we started the tradition. They "know" each other via their year round activity on the forums.
The exchange is only between participants. Lists are not shared or posted to the wilds of the Internet. To get the list you have to be on the list. To get the list you have to have access to the area where it is available.
That doesn't mean it is risk free. But we're proud of our 13-year tradition that remains unsullied by the things you find on social media.
We are not the only Christmas website or community that offers such activities. Many others do the same with the same level of drama-free success.
When it comes to social media and Christmas we recommend a "look-but-don't-touch" strategy. And when it comes to something Christmas you're trying to sort out we encourage you to contact us as Christmas experts. We'll do our best to get you the right information.

Father of 7, Grandfather of 7, husband of 1. Freelance writer, Major League baseball geek, aspiring Family Historian.