December Night is an original Christmas song recently released by pop rock group Winona Avenue. It is obvious that a great deal of work went into the production of this video and the message is one of hope:
Whenever an artist reaches out to us personally we get someone on it. While we cannot possibly feature all the creative works sent to us (especially in December) we do get everything reviewed by one of our staff.
Sometimes we debate about whether to feature a song. As with all things creative, different strokes for different folks. But there was never any debate about this song.
Winona Avenue is a two man group, brothers, in fact – Daniel and David. It was Daniel who reached out to us.
Of course, it is not practical to expect interaction with every artist and, truth be told, we didn't even interact with Daniel. We have not had time because, hey, it's Christmas. He just laid it out there and let the work speak for itself.
And I'll be honest: we've got nothing but respect for these guys.
They lead with their work and let it stand on its own merits. These guys are doing it their way and their passion screams loud and clear. With this song, it just happens to be a positive Christmas message of love and hope. And we LOVE that.
Daniel has explained a bit about the song: "We want the song to be a reminder that you are never alone and that there is always hope, no matter what you have been through and no matter what you will go through," says Daniel Deputy, vocalist for Winona Avenue. "We hope this song will encourage you to love others unconditionally, to always be available for others, and to reach out and support those who may be in need."
What a great message and a refreshing call to attention from Winona Avenue. We look forward to their Christmas works of the future.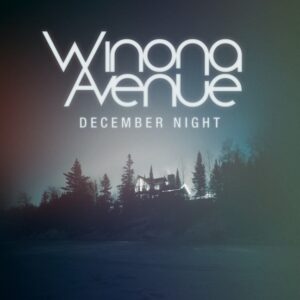 Father of 7, Grandfather of 7, husband of 1. Freelance writer, Major League baseball geek, aspiring Family Historian.