By D. Lon Nichols, Guest Blogger at MMC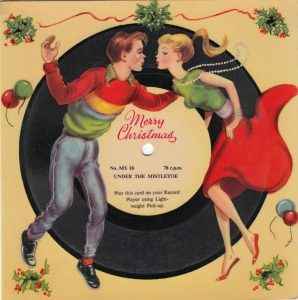 Many people consider the 1940s and 1950s to be the golden era of Christmas music. But to me the 1960s was a time when Christmas music broke out of traditional molds and brought us true classics.
We hear more Christmas music from the 1960s on the radio these days than we hear of Crosby, Autry and Cole of the 40s and 50s. It is time to acknowledge that.
One of the best of the 1960s came from Johnny Cash – an artist who's rough edge was worn smooth by the message of his music. This was never showcased better than in his 1969 album, The Christmas Spirit.
While I tend to shy away from the best sellers of the 1960s I cannot deny the appeal of the Andy Williams Christmas Album. There's a reason they call him Mr. Christmas.
Now, I will admit this is a sentimental favorite for me. I grew up with this album in particular. My mother played the grooves off of it, especially this rendition of O Holy Night, which would bring her to tears:
The sixties were a time of explosion in music and nearly every genre grew, expanded and sub-niches developed as more and more people embraced the technology of playing their own kind of music. Records, tape players and radio made music a part of everyone's life like never in history.
And that made the variety so wonderful. One of the distinctive sounds of the 1960s came from Stevie Wonder, whose Christmas album never seems to get the credit for the classic that it is:
Another great sound and huge influence of the 1960s is the great Herb Alpert. His 1968 Christmas album still gets played at every party in our house…and in front of every Christmas fire.
One of the artists of the 60s and 70s who only seems to have been given some respect in recent years and more for the sad tale of his older years than for his music. But back in the day this guy was something – even if producers made him a bit vanilla.
Glen Campbell was a crossover artist. He was popular in country, popular in pop. He was popular on the radio, on the television and in film. He was popular because he was good.
This particular song, covered by many, was part of a 1968 Christmas album that should be more loved and considered a classic:

Father of 7, Grandfather of 7, husband of 1. Freelance writer, Major League baseball geek, aspiring Family Historian.