Covid-19 is rewriting the rules of Christmas shopping. With each passing day the usual reminder of "only X shopping days until Christmas" is more relevant than ever. Let's face it: there are some new realities of Christmas shopping we need to deal with.
Nothing with COVID-19 has been predictable. In early June the common thinking was that most areas of the country were emerging from their quarantine. Restaurants and stores were starting to open with limited capacities only to have to close again when the virus surged. What would happen to Christmas shopping if another surge happens on, say, December 1st?
So rule #1 of Christmas shopping is this: don't try to predict what is going on.
Do this instead: Have a plan and get busy with it right now (July). Here is what you need to know:
Shop and Buy Now
Retailers of all types are just as confused and anxious about the Christmas shopping season as anyone else – maybe more so. We have already seen massive closures and bankruptcies due to COVID-19. This fact alone alters the shopping landscape tremendously.
The simple fact is that there will be fewer places to shop from offering less selection this year.
Why? There are several factors. First, it's been a terrible year already. Money has not been coming in and neither have goods. Think about it. China was effectively shut down for the first four months of the year. How much Christmas merchandise just sat on their docks and could not move in early 2020?
Second, more than 30 million Americans are out of work. They will not recover financially before Christmas to spend at previous levels – even if they do find jobs between now and Christmas.
Conditions are ripe for a retail meltdown at every level. The longer you delay your own shopping and buying the fewer your choices will be. If you have the means, buy now.
Sales will be entirely different
Because of the above mentioned challenges retailers are scrambling now to adjust their holiday selling plans.
What will happen?
Look at your grocery stores right now and how different they are from a year ago. From a distance, it still looks like a grocery store. But once inside you notice not just the physical changes – plexiglas barriers, arrows on the floors, etc. – but you cannot help but see altered selections, fewer choices in some categories, higher prices on some items and other items that just never go on sale.
Smaller retailers are especially challenged. In a smaller square foot environment, such as a mall store, managers have to set up lines outside the store to keep a limited number of people inside the shop at one time.
Internally retailers of all types have had to change the way they do everything. Managing their employees has meant making masks mandatory. Processing an incoming shipment has changed. How and when and where they merchandize it has changed.
Depending on the store there are things you cannot do anymore. You cannot, in most cases, return product. You cannot try on clothes. You cannot sample foods or things like lotions. Retailers, and restaurants, have cut back on offering certain services and products – all because of COVID-19.
All of this, and more, is going to limit retailers in their abilities to offer deals. They have to have crowd control; they have to think of their employees, they have to conform to local conditions. The last thing on their mind will be "deals" (and in many cases it sales could be beyond their abilities).
Online Retailers Have Many of the Same Issues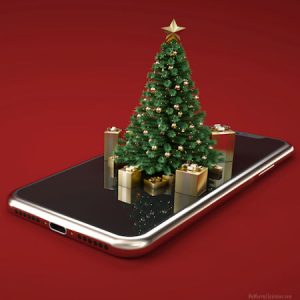 The natural assumption many are making is that buying online is the way to remedy what is listed above. And that is true.
Most retailers have shifted to an online only-strategy, using even regular store staff to support ecommerce sales. That is smart.
But all the physical obstacles of a regular store are now there for ecommerce sellers. They too have new rules when dealing with employees, products and customers.
But where it is different for them comes from the fact they are shouldering most of the sales volume. It has been a sudden shift too. They are still trying to figure out how to deal with it all. And they have not face the crush of peak selling season yet.
This is why you haven't seen Prime Day come from Amazon this year. It's not that they don't have the product or can't use the revenue. It is that they cannot yet handle it. They, and others, are scrambling like mad.
For shippers such as FedEx, UPS and the postal service the last four months have been non-stop Christmas. They too are wondering how they are going to handle the increased volume of the "busy season".
And don't forget – they have had to adjust all their methods due to COVID-19 as well. In many cases, such as shipping of frozen products, costs have nearly doubled over last year's rates. Delivery times have taken a hit too. In short, everything regarding shipping is more difficult to do, costs more and takes longer.
Expect Little from Black Friday
Walmart just announced they are closing all stores nationwide on Thanksgiving Day, reversing a 10-year trend. Expect other retailers to rapidly follow suit.
Do not think for one minute this is about their employees. That is how they will spin it. But this is more about cost saving and readjusting operational strategies.
Consider what you see in most big box retailers already. They went "back to the future" when COVID-19 hit. Stocking stores overnight? Gone. Giving out rainchecks? No more. Staying open 24 hours? Over.
They have had to change everything. Black Friday has long been ripe for a change.
Does that mean no more late night or early morning sales? No more fights? No more deals?
We will not make that prediction. It is hard to say what they will do – or what they can do?
Imagine it: if there is a COVID-19 surge that requires mandatory masks and heavy crowd control tactics do you think any retailer will want to do that at 4 am?
Christmas is on a Friday. That's a problem.
Christmas lands on a Friday this year. In a normal year that is a huge blessing to both shoppers and sellers.
But not this year.
It means your effective date for Christmas delivery for anything bought online will be Thursday, December 17th.
Why?
Well, there's the usual stuff: weather, holiday volume, etc.
But really the 25th falling on a Friday means that Monday December 20th is going to be the day that most will try to rush out their shipments. The shippers normally would guarantee 1 or 2 day shipments.
But not this year.
This reason alone is justification for buying now and taking advantage of whatever free shipping options that you can. The shippers are not going to cover, let alone offer, fast shipping options the week of December 20th.
They cannot and they have no good reason to even try. They are overwhelmed already.
For some, all of this paints a gloomy picture of what we have known Christmas shopping to be.
But it does not need to be gloomy. If you start now, plan well, and execute your Christmas shopping and gifting can live up to any of the same expectations of the past.
It like everything else with COVID-19: you just have to adjust.

Father of 7, Grandfather of 7, husband of 1. Freelance writer, Major League baseball geek, aspiring Family Historian.