The United States Postal Service as announced new designs for stamps to be released for the 2020 holiday season. They likewise have announced an increase in overall postal pricing for the 2020 holiday season.
There will be five new Forever stamp designs similar to this one featuring the 18th century painting of Our Lady of Guápulo, where a crowned Virgin Mary looks down at baby Christ in her arms: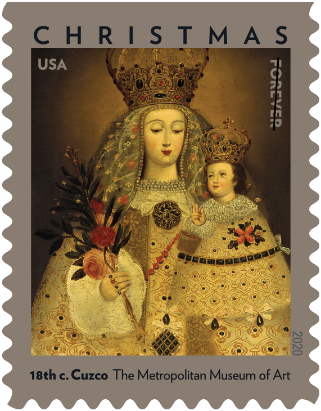 There will also be 10 new winter scene stamps available this year in these designs:
For those looking for something more festive here are the new Holiday Delights series of designs: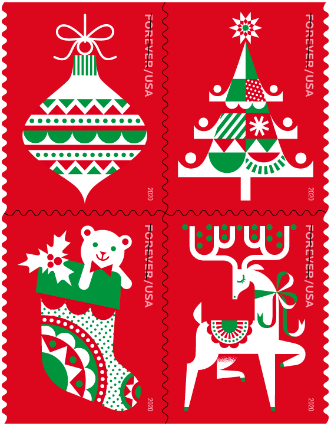 Also coming are designs for Hanukkah and Kwanzaa:
Release dates for all these new stamps have not yet been announced but traditionally new stamps become available in post offices, stores, and online around the first part of October.
The Postal Service also said that it has filed notice of a temporary price increase to take effect in the fall.
The planned price increase would go into effect at 12:00AM Central time on October 18, 2020 and remain in place through Christmas until 12:00AM Central time December 27, 2020.
The increase was approved by the Governors of the Postal Service on August 6 and would raise prices on its commercial domestic competitive parcels – Priority Mail Express, Priority Mail, First-Class Package Service, Parcel Select, and Parcel Return Service.
The Postal Service said that the price increase is being done "in response to increased expenses and heightened demand for online shopping package volume due to the coronavirus pandemic and expected holiday ecommerce."