Silent Night is a new Christmas movie featuring a dark cloud of disaster and death.
Imagine it: a cozy house in the English countryside. The tree has been festively decorated. A grand feast is being prepared. Over the sound system, Michael Bublé croons about holiday sweaters. Nell (Oscar nominee Keira Knightley), Simon (Matthew Goode), and their boy Art (Roman Griffin Davis) are ready to welcome friends and family for what promises to be a perfect Christmas. It is all perfect except for one thing: everyone is going to die.
A poisonous cloud is descending upon the United Kingdom. An extinction event is imminent. YouTube videos display images of people bleeding from the eyes and ears. And yet, even in this hour of ultimate dread, happy announcements are made, disagreements erupt, people dance, and ordinary foibles ensue.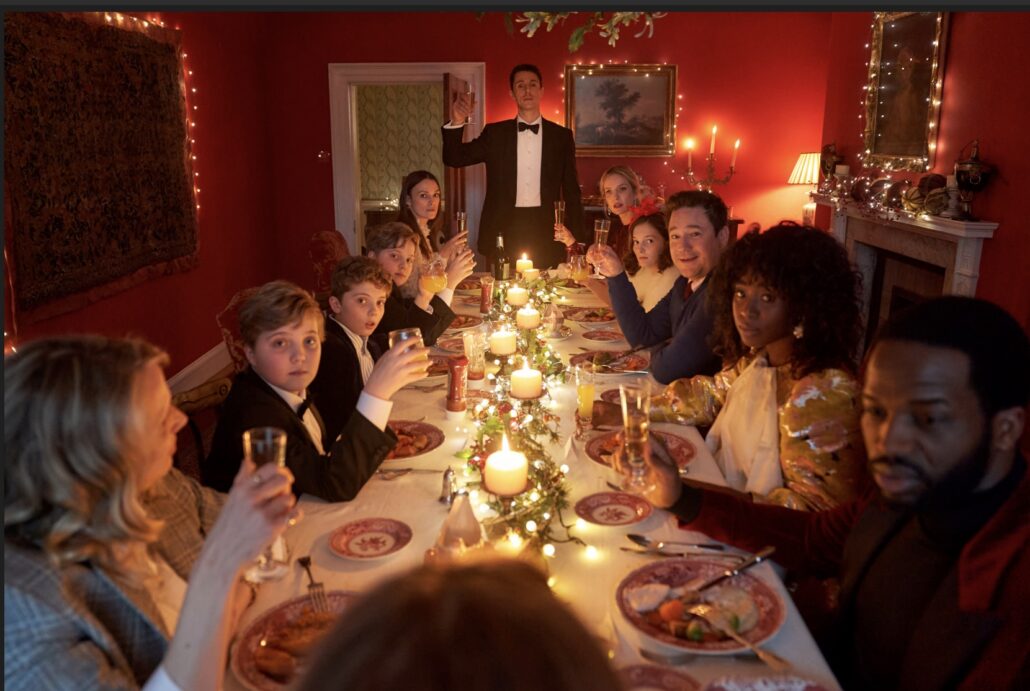 The movie, which premiered at the Toronto International Film Festival in September 2021, was written and shot before the COVID-19 pandemic with the idea of promoting it as a Christmas movie with a twist, Knightley said.
But events soon changed that.
"It was very, very strange because when we first started talking about this, this was utter fiction and it was very funny because it was utter fiction," Knightley told Reuters in an interview.
"And then all of a sudden the last two years have been the last two years and I do think it should come with a warning because I think we're all seeing it in a completely different way."
In the film, which is writer-director Camille Griffin's feature debut, a poisonous cloud is approaching Britain, with online horror stories of it slowly killing people.
"When we finished the film, we showed the studios last year and they were crazy about the film, but they were terrified by the film and they didn't want to show anyone the film," Griffin said.
You can read a review of the movie at this link.

Long-time Christmas freak, first time expert. B. Francis Morlan has written for MyMerryChristmas.com since 2013. He lives in Beaumont, Texas with his ...