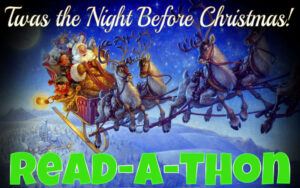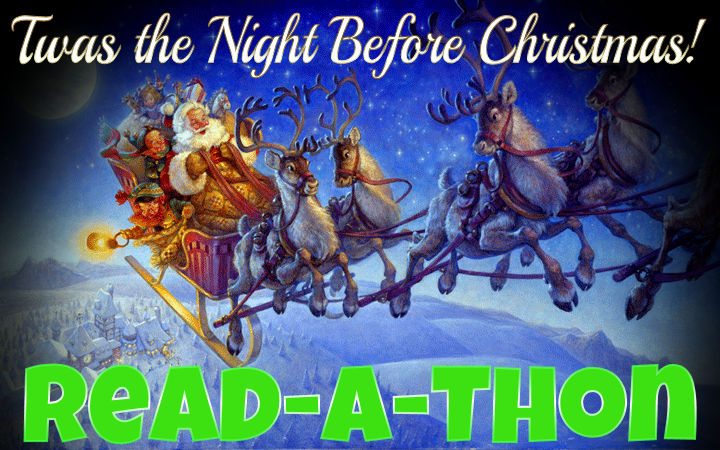 A Visit from St. Nicholas is both a story and a poem that has survived nearly two centuries of Christmas celebration. It is arguably the only published work that can even come close to rivaling Dicken's A Christmas Carol in both fame and annual reading.
But do you know the story behind the story?
Picture it: it's a snowy Christmas Eve around the year 1821 in New York state. Clement Moore, a venerated professor of language, history and religion, is tasked by his wife to deliver Christmas turkeys to families nearby.
Inside the house, Mrs. Moore is busy with cooking her own holiday meal and dealing with the antics of a very full house of excited children.
The Moore's were among New York's elite. Clement Moore's position in literary and academic circles gave him wide influence. It did not hurt that he and his wife both enjoyed handsome inheritances from their Revolutionary era fathers and grandfathers. They were an established family.
It was heavily snowing and Moore took to his one-horse open sleigh (this is still decades before the creation of Jingle Bells). He loaded it up and had his driver — a plump, older gentleman with a cheery disposition — take him out to the neighbors his wife had identified who would be gifted with a Christmas turkey.
It was a happy task, one taken up at a leisurely moment of Christmas spirit and one that inspired Clement Moore to write.
His goal was simple: Christmas, he felt, was a glorious time for family. As a father it was in his heart to embrace his children with all the love he could apply on this snowy Christmas Eve. How could he make it even better?
Thinking of his little ones, Moore decided he would tell a tale of Christmas and St. Nicholas to his children.
As a theologian, Moore was very familiar with the ancient figure of St. Nicholas. He knew him as a gift bringer, and as a benevolent figure that was particularly sympathetic to children and their general welfare.
As a scholar, and as one well familiar with Washington Irving, a writer who had harnessed legendary stories of St. Nicholas at Christmastime in his writings, Moore knew the legends of St. Nicholas would interest his children.
But as a writer and, more importantly, as a writer, Moore knew the power of the imagination would do more to create the Christmas magic he was seeking for his family. He took paper in hand and wrote this now-famous verse about A Visit from St. Nicholas:
'Twas the night before Christmas, when all through the house
Not a creature was stirring, not even a mouse;
The stockings were hung by the chimney with care,
In hopes that St. Nicholas soon would be there;
The children were nestled all snug in their beds;
While visions of sugar-plums danced in their heads;
And mamma in her 'kerchief, and I in my cap,
Had just settled our brains for a long winter's nap,
When out on the lawn there arose such a clatter,
I sprang from my bed to see what was the matter.
Away to the window I flew like a flash,
Tore open the shutters and threw up the sash.
The moon on the breast of the new-fallen snow,
Gave a lustre of midday to objects below,
When what to my wondering eyes did appear,
But a miniature sleigh and eight tiny rein-deer,
With a little old driver so lively and quick,
I knew in a moment he must be St. Nick.
More rapid than eagles his coursers they came,
And he whistled, and shouted, and called them by name:
"Now, Dasher! now, Dancer! now Prancer and Vixen!
On, Comet! on, Cupid! on, Donner and Blitzen!
To the top of the porch! to the top of the wall!
Now dash away! dash away! dash away all!"
As leaves that before the wild hurricane fly,
When they meet with an obstacle, mount to the sky;
So up to the housetop the coursers they flew
With the sleigh full of toys, and St. Nicholas too—
And then, in a twinkling, I heard on the roof
The prancing and pawing of each little hoof.
As I drew in my head, and was turning around,
Down the chimney St. Nicholas came with a bound.
He was dressed all in fur, from his head to his foot,
And his clothes were all tarnished with ashes and soot;
A bundle of toys he had flung on his back,
And he looked like a pedler just opening his pack.
His eyes—how they twinkled! his dimples, how merry!
His cheeks were like roses, his nose like a cherry!
His droll little mouth was drawn up like a bow,
And the beard on his chin was as white as the snow;
The stump of a pipe he held tight in his teeth,
And the smoke, it encircled his head like a wreath;
He had a broad face and a little round belly
That shook when he laughed, like a bowl full of jelly.
He was chubby and plump, a right jolly old elf,
And I laughed when I saw him, in spite of myself;
A wink of his eye and a twist of his head
Soon gave me to know I had nothing to dread;
He spoke not a word, but went straight to his work,
And filled all the stockings; then turned with a jerk,
And laying his finger aside of his nose,
And giving a nod, up the chimney he rose;
He sprang to his sleigh, to his team gave a whistle,
And away they all flew like the down of a thistle.
But I heard him exclaim, ere he drove out of sight—
"Happy Christmas to all, and to all a good night!"
Later that night, as he gathered with his children around the Christmas fire, he shared his story of Christmas magic and wonder and sent his children off to bed, with their own visions of sugarplums dancing in their heads.
Clement Moore never meant for his poem to be shared outside of his family. In fact, he gave no further thought to the poem after Christmas was over.
But the magic he created was real. He children spoke of the story and the magic it brought to the Moore home that Christmas.
So good was the story that they shared it with a family friend. This friend thought it was too good for just the Moore's alone and shared the poem to the Troy Sentinel the following Christmas.
As was the way of that day in media, other newspapers picked up the poem and shared it in their Christmas editions. For years, and then for decades, it became an annual tradition of readers all over the world to read A Visit from St. Nicholas.
In time, the story because the subject of short books, often illustrated for the amusement of young readers and shared among families every Christmas Eve.
Today the story and its tradition continues to influence Christmas for good, nearly 200 years later.

Father of 7, Grandfather of 7, husband of 1. Freelance writer, Major League baseball geek, aspiring Family Historian.