Brett Eldredge has announce a new Christmas album titled Mr. Christmas. In fact, the audio of that very tune was just posted to Youtube, and darn if it doesn't rock that crooner Christmas vibe:
Penned by Eldredge and Ross Copperman, "Mr. Christmas" features the country star's signature croons and a Frank Sinatra-esque delivery. "Call me Mr. Christmas / I'll make your spirit bright / I'll dry your eyes with candy skies / And warm, cheery delight," Eldredge sings over a euphoric, jazzy melody.
The Album is due October 22nd via Warner Music Nashville. The project features the classics we all know and love alongside two never-before-heard originals, including the title track "Mr. Christmas." Written by Eldredge and frequent collaborator Ross Copperman, the song showcases the celebrated singer/songwriter's vocals backed by orchestral strings, a warm big band sound and pops of jingle bells, giving the listener a musical wink and a nod as though from Santa himself.
"'Mr. Christmas' is something that I've been planning out for quite a while," explains Eldredge. "This album is so much fun and full of joy and magic. From the album cover, you can find the magic of Mr. Christmas standing in the window front, looking out just like the old stores on the Rockefeller Plaza in New York City and people passing by in the window. We captured that nostalgic, classic feel that Christmas brings and mixed it with the soulful side of my music influences. It's got a lot of heart and magic – it's a special one for people to hear."
Mr. Christmas follows the 2020 release of his standout original duet with Kelly Clarkson, "Under the Mistletoe," and his celebrated 2016 Christmas album, Glow. The timeless LP arrived at No. 2 on the country charts upon release and featured the Billboard Adult Contemporary and Holiday Music Chart-topping duet "Baby, It's Cold Outside (feat. Meghan Trainor)." It inspired a single live Christmas show in Nashville that has grown into the annual Glow Live holiday tour, which is set to return this winter with stops in major cities across the country that include back-to-back nights in Nashville, Boston, Chicago and New York City.
"Getting to take Glow Live on the road again after unfortunately having to miss it last year gives me so much joy, especially knowing that this tour and this music could bring a lot of joy to a lot of people that need it right now," Eldredge shares. "My hope is that attending these shows with friends and family can be a tradition people look forward to every year for many years to come. I cannot wait to get back out there because performing these songs makes me so happy and I just hope to share that feeling with everyone in the audience as well."
More details of the album and the tour are pending.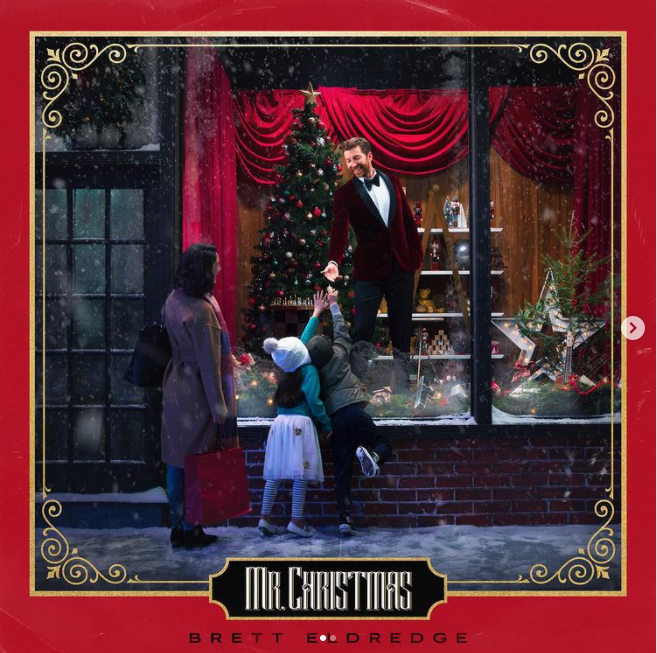 Long-time Christmas freak, first time expert. B. Francis Morlan has written for MyMerryChristmas.com since 2013. He lives in Beaumont, Texas with his ...