Food, more than any other thing, is the most common element of Christmas. The aroma of it fills every family gathering, it is the showcase at every Christmas party and it even finds its way under the tree, if not part of the decorations.
The trends in Christmas foods this year are surprising. It is more eclectic, more adult and more expensive than ever.
Take, for example, this three pound chocolate masterpiece – a festive turkey you don't have to roast: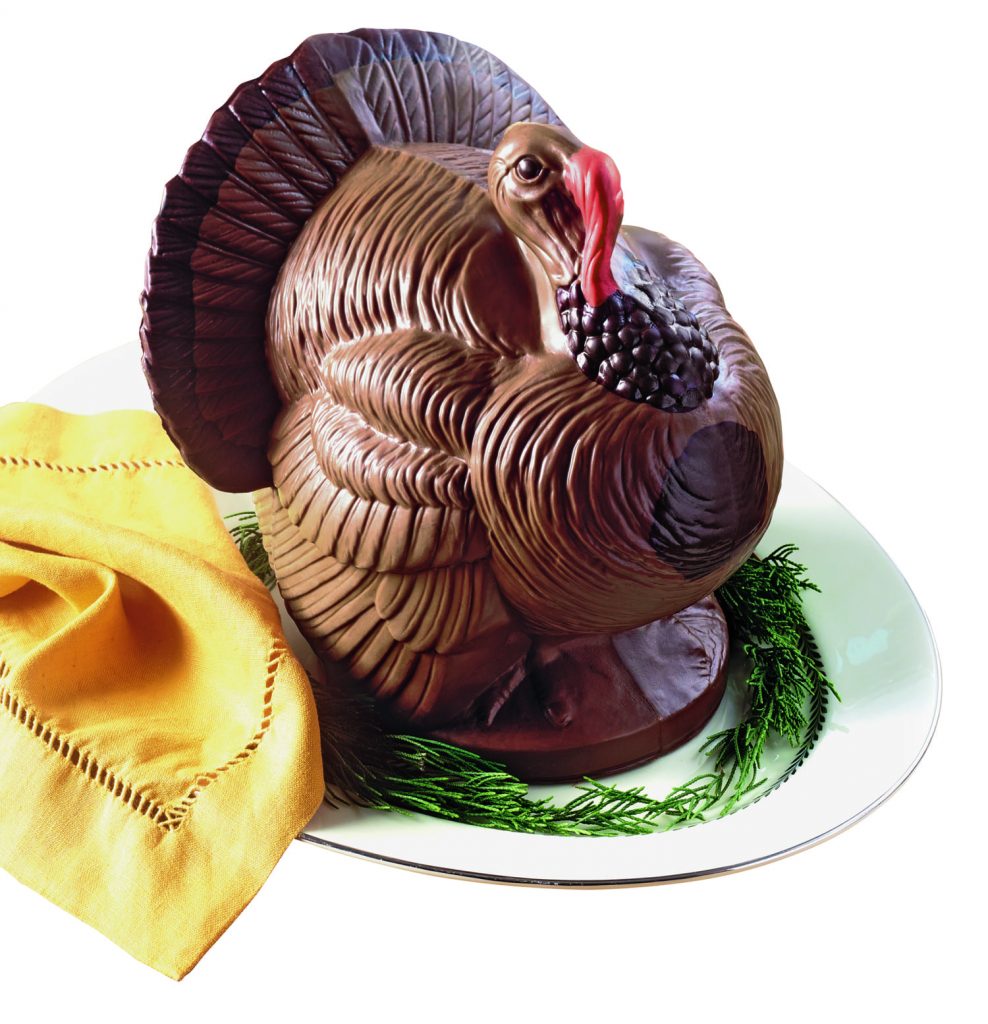 I know – you're saying this is a Thanksgiving thing more than a Christmas thing but I remind you that a lot of people still do turkey for their Christmas feast. But if you want to be technical, the turkey's Christmas counterpart is none other than the Big Guy himself.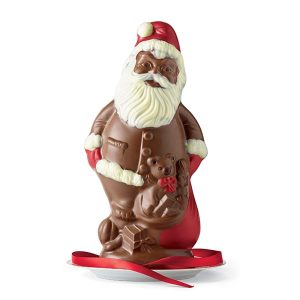 Both of these treats are about $75 and can be found at Bissingers.
Decorating the table isn't all you can do with food. You can also decorate the tree. Bissingers offers a box of 12 of their chocolate mice – yes, mice! – to use as ornaments. Scary Christmas.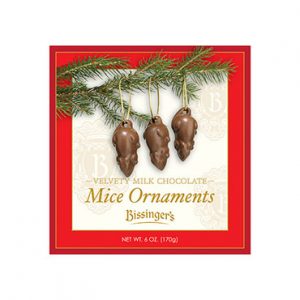 If that doesn't do it for you maybe a grown-up advent calendar would be more to your liking. Honestly, this is more of a thing in the UK than in the US. But they are a thing this year – and you might even make an argument for calling this a hot trend.
The Naked Marshmallow Co offers an advent collection of flavored, well, marshmallows. They are anything but naked. There is salted caramel, candy floss, strawberry cream, gingerbread, mint chocolate chip, and of course, s'mores.
If that's not your bag maybe tea is (sorry). Newby Teas offers a 24-day advent calendar featuring a different flavor for each day with four tea bags stuffed into a drawer marked for the day. These teas are a rage in England – they sold out the third week of November.
If you're really into weird for Christmas foods you likely are buying in to the hype put out these days by a man named Archie McPhee. He makes candy canes no one in their right mind will eat. He's making a fortune doing it.
Now, we've seen this guy before. Last year he hawked Pickle flavored candy canes (which must of sold, because they're back). But this year he's gone completely bonkers by offering Rotisserie Chicken Candy Canes, Macaroni-and-Cheese Candy Canes, and Clam-flavored Candy Canes. (That's like licking an arm pit).
These awful, terrible, no-good, very bad flavors can be had for $6 a box – or a dollar for each candy cane. McPhee has taken the gag gift to a whole new level.
In Iceland they are taking a different approach. Rather than taking a traditional Christmas food like candy canes and flavoring them with old Hamburger Helper selections they are taking an everyday food and making it taste like Christmas.
Available now in stores all over Iceland are Luxury Christmas Tree Flavor Salted Hand Cooked Crisps – or chips, as we say over here. These are potato chips made with sunflower oil, pine oil and pine salt seasoning. All that pine is supposed to make you feel like you're eating Doug Fir.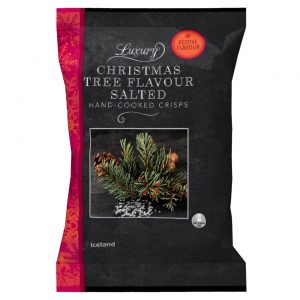 When it comes to new Christmas foods, these are crazy times.