Christmas gifts in the 1970s were very different than the decades before. It was an age before computers yet an age when technology affected nearly everything in gift giving.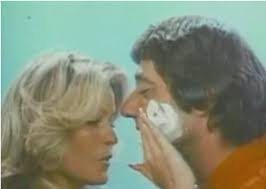 You could give Dad a tie for Christmas. But why would you when you could give him a hot lather shave kit instead?
The shaving industry in the early 1970s was rocked by two elements: the long hair and long sideburn trends of the late 1960s and the ever present Norelco electric shaver commercials on television. What could the traditional shave industry do to prop up sagging sales?
First they tried sex. In the above image Super Bowl hero Joe Nameth gets "creamed" by Farah Fawcett for Noxema Shave Cream — and that set the world on fire, at least for the shave cream folks. But where could they take it from there?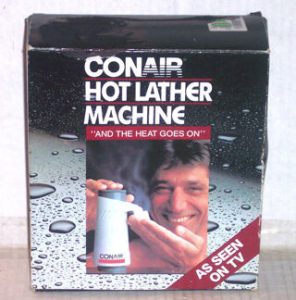 The answer was the hot lather shave cream machine – a device that dispensed hot shave cream for that oh-so-close shave. Hot lather was a staple in barbershops all over but never had that technology come into the home. The machine was hawked by Broadway Joe of the New York Jets who wore fur coats and famously worked as a TV pitchman for pantyhose — and evidently Joe didn't need Farah any more to get the great shave he craved.
It is just one small example of how technology took products to a new level and introduced even new industries to the Christmas gift buyer.
The 1970s were the dawn of the digital age. It brought forward never-before-seen gifts that folks could put under the tree. The classic American watch, for example, was completely re-envisioned with an all new digital display — something wildly futuristic in the 1970. A new "digital watch" by Omega made its debut in 1974: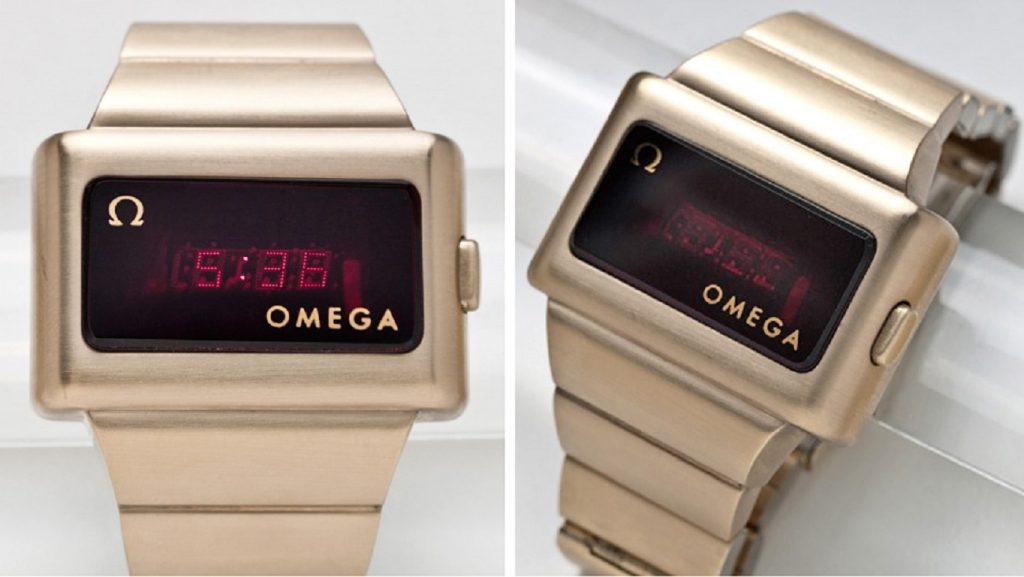 The watch had strictly one function — tell time, down to the second. To get it to do that you had to press the button and gaze into the dark digital display. The watch was made famous by television, of course, which showcased Kojak — a cop played by Telly Savalas — wearing the classic watch. You could buy it then for about $3000.
That technology was featured just a few years before with an amazing device called a "calculator" — a battery operated machine that did math at the push of a button.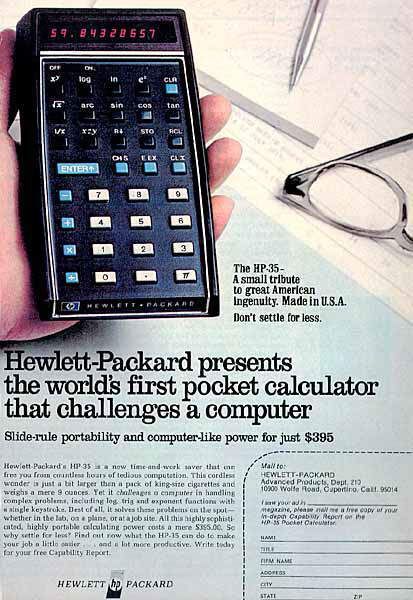 The calculator was a premium gift, priced at $395.
But that was just a start in gifting technology at Christmas. Another legendary sports hero of previous decades stepped up to the TV camera and pitched another new technology — a home coffee maker. It was these commercials that made baseball legend Joe DiMaggio famous to a new generation of fans as Mr. Coffee.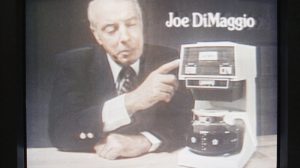 Digital technology naturally found its way into toys. Here is a calculator-like device that allowed kid football fans to throw touchdowns made by Matel: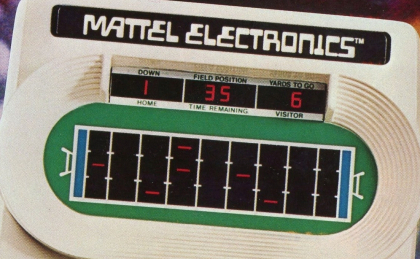 Computers as toys took many forms in the 1970s. Bringing that technology into homes was not easy. Pong was a home computer hooked to a TV that was based on an arcade favorite: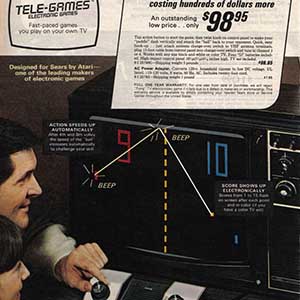 Music has always been a popular gift and technology made it more available than ever in the 1970s: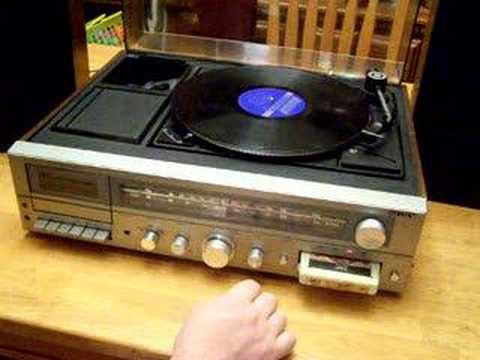 If stocking stuffers were your thing the 1970s presented a lot of options, such as mood rings: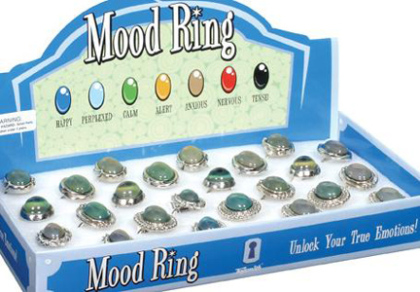 Mood rings would change colors as they were worn, supposedly reflecting the "mood" of the wearer. Not high tech, but a curiosity none the less that was very popular in the 1970s.
Another stocking stuffer is one that is most closely associated with today's gift cards. Only then, they were paper certificates, such as these from McDonalds: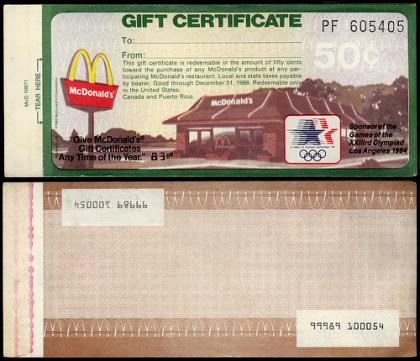 A fifty cent certificate then could get you a burger and a Coke!
If there was one technology that advanced and yet still stayed affordable in the 1970s it was photography. Here is an ad from Poloroid that showed not only how cheap it was but how easy photography had become: