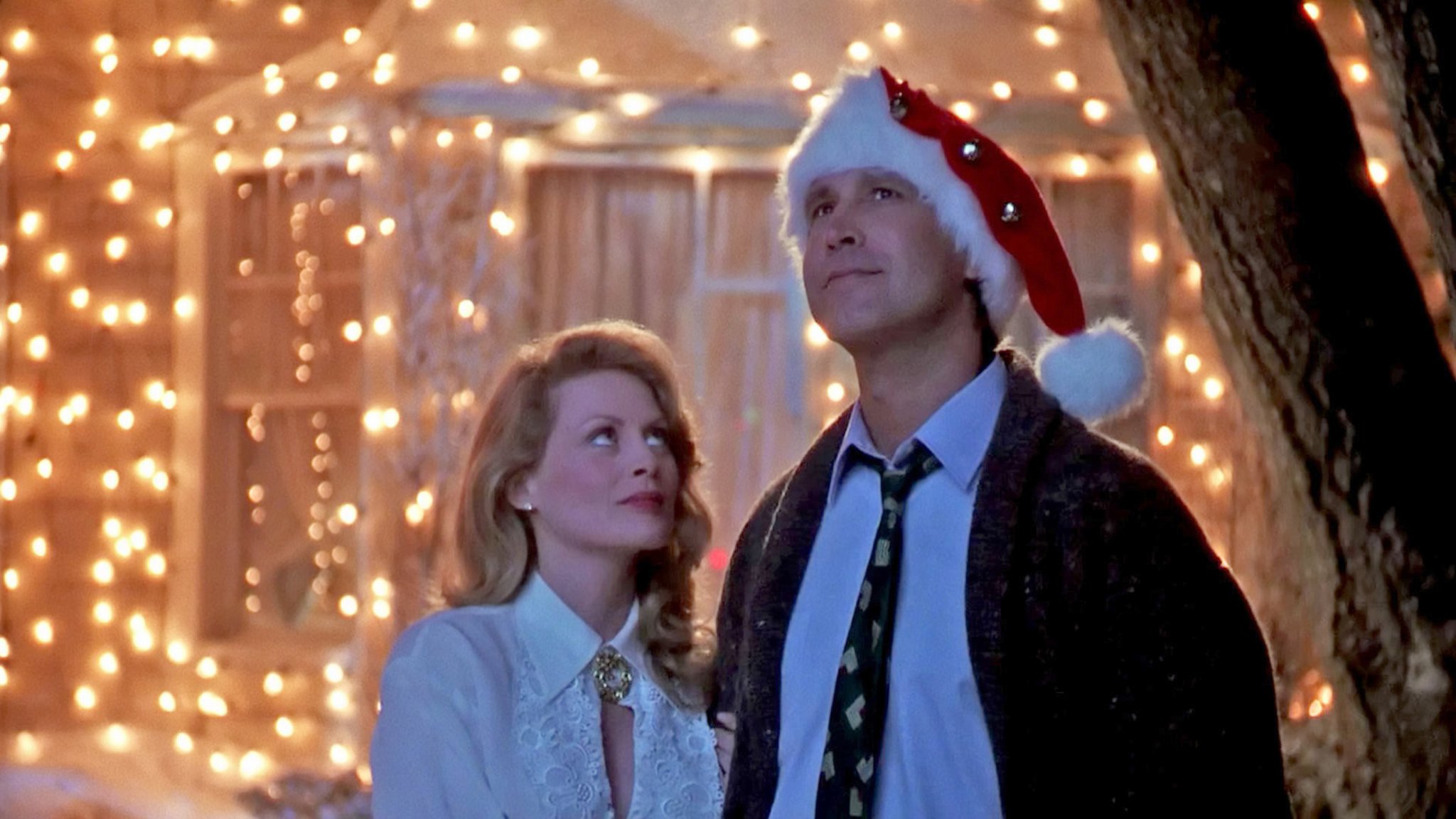 Over Mother's Day we explored the great moms of Christmas and we're back to do the same for Father's Day. But when it comes to dads we could easily make a list of duds when it comes to Christmas flicks.
Think about it: In A Christmas Carol, we get a glimpse of the life of young Scrooge whose own father was cold and distant. Susan Walker's father in Miracle on 34th Street is completely absent and spoken of in anger. The dads in Home Alone and Elf barely registered on the merry meter of good dad material.
Thankfully we have several worthy candidates that celebrate what makes great fathers great – and Christmas is an outstanding showcase for them. Here are the five greatest Dads of Christmas movie history:
Clark Griswold in Christmas Vacation
Is there a more devoted, dogged and determined Dad than the hapless Clark Griswold? Clark is the ultimate family man who approaches his duties with wide-eyed humor. He is visionary. He sees what he wants for his family at Christmas and just quietly goes about making it happen – from his over-the-top passion for Christmas lights to his never ending optimism when things go awry.
When we say Clark is a family man we mean the whole family – wife, kids, parents, in-laws and all. Each are welcome and bring something to the party. Clark juggles between embracing them and wanting to choke them but at the end of the day, he's misty-eyed for every last one.
Clark's flaws are endearing as they are ever present. He over-promises, he insults his annoying neighbors, he swears just a little, and when things really fall apart tends to melt down in epic ways. But he has a heart of gold, too. He'll take in a family member down on his luck at the last minute, he absorbs the barbs of a critical father-in-law and he'll stop at nothing to achieve the ultimate family Christmas.
The Old Man in A Christmas Story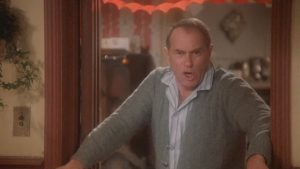 A Christmas Story is a child's tale of a Christmas wish. It's silly, comedic and fun – which is to say it is exaggerated. But the Old Man, as he is called though out, actually comes across a bit understated at times.
Played by Darrin McGavin the Old Man at times seems a little old to be Dad to such young boys. But he plays the 1940s vibe of a Dad perfectly. He's in command, the head of the house, and clearly the standard bearer of what it means to be male. When the tire on the car goes flat he times himself to see how long it takes to change it. When the furnace goes down he battles it with a vocabulary all his own. When the neighbor's dogs steal the Christmas turkey he mourns like a baby. The Old Man, at the end of the day is perfectly male.
But the magic in the Old Man gets his due at the end of the movie as he does what Dads everywhere do every Christmas: he grants a Christmas wish. And he does it with child-like delight. When Ralphie finally gets his Red Ryder BB gun we're left to wonder just who the kid in the scene really is. The Old Man is simply the best.
Joseph in The Nativity Story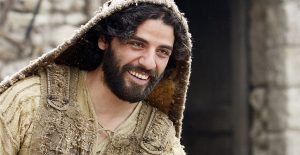 Joseph's story from the Bible is woefully too short. We know well his pained reaction at realizing Mary is pregnant and don't get enough from the Bible of his angst until the Angel tells him it is okay to marry her. But the Nativity Story the movie goes far to showcase Joseph's goodness.
Joseph just puts it all on the table for Mary and her unborn Child. From preparing a home to giving his last morsel of food to the donkey as they make their way to Bethlehem, he quietly serves and sacrifices with great tenderness. He is a model of humility and support.
Joseph, whether in movie or Biblical form, gives one pause to ponder as one of the greatest step-Dads in history. The Child was not his own – but you'd never know it. He gave, and gave, and gave – and that is as Christmas as it comes.
Scott Calvin in The Santa Clause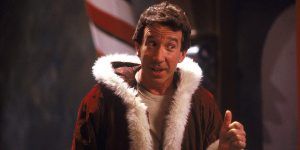 Tim Allen was riding a wave of superstardom in 1993-94 when The Santa Clause was produced and released. He was better known as a TV Dad devoted to wife, family and tools. So his depiction of a smart mouthed single Dad in The Santa Clause was something of a departure.
Scott Calvin is career obsessed, cynical as hell about his ex-wife and her new husband, but well-intended when it comes to their young son, Charley.
His son has reached that age when doubts of Santa creep in and those thoughts are fueled by his own disillusion over the divorce of his parents. On their Christmas Eve together – an event Charley doesn't really look forward to – Scott attempts to tell the story of Santa and sell it to Charley for at least one more Christmas. He fails miserably but Santa himself comes to save the day.
It's a fanciful tale as Scott goes from being just a Dad trying to make a little Christmas magic to becoming the actual Santa and redeeming himself. What we learn in the process is that Scott Calvin is actually a very good father – whether he's Scott Calvin or Santa Claus.
George Bailey in It's a Wonderful Life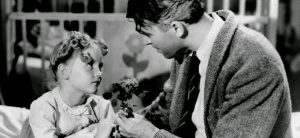 All Christmas roads eventually come back to It's a Wonderful Life – that Christmas movie that's not really about Christmas and barely mentions it. It's really all about George Bailey and all his many roles in the story.
Like every dad we've reviewed here George is flawed. But like every dad here George shows some of his best when he is just being a Dad. George, after all, has good role models – his own father comes off as sensible, principled and steady. But what makes it indeed a wonderful life is the fact that George has unfulfilled wishes and a bundle of burdens to carry. When something goes wrong it is always George who pulls the added load or gives up something for the greater good. He makes himself responsible.
But it comes at a big price. Often we see George being altogether too human. When he yells as his kid for talking about the neighbor's new car you can't help but be angry at his cruelty. And yet, as he works Daddy-magic to glue rose petals back on a flower for his little girl, you know that despite his troubles George is good from the top of his head to the bottom of his feet.
All honest family men identify with George Bailey. What makes him great as a dad isn't the fact that he can handle every situation it is that he feels and showcases every emotion – the good, the bad and the ugly. What makes it Christmas is that he overcomes and finally gets to see what all his quiet, thankless service yields.
https://mymerrychristmas.com/x/wp-content/uploads/2016/06/Christmas-Vacation-4.jpg
1152
2048
Jeff Westover
https://mymerrychristmas.com/x/wp-content/uploads/2020/05/logo2-300x88.png
Jeff Westover
2016-06-15 11:16:09
2016-06-15 11:29:59
Five Greatest Dads of Christmas Movie History