User name:
GWarren
Christmas Review Type
-- Christmas Book
What is it called?
-- The True Meaning of Christmas by Robert Hunt
Please provide a link, if available
--
https://www.goodreads.com/book/show/48613695-the-true-meaning-of-christmas
Photo Upload
--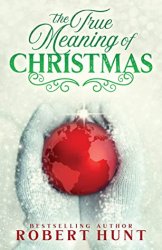 How did you acquire it?
-- I bought it
Where did you purchase it?
-- Amazon or other online retailer
How much did you pay for it?
-- 19.95
In your own words please explain your experience, what you liked, what you didn't, etc.
-- This is a collection of fiction stories by the Newfoundland author Robert Hunt. Each story harks back to when times were simpler, slower, and possibly better. There are stories of heartache, love, friendship, and courage. Each one is wrapped around the warmth of the Christmas season.
Newfoundland author, Robert Hunt, grew up in a time when many people barely survived their income and his collection of Christmas stories reflect that time. While this is a collection of fiction stories, there are glimmers of truth.
Robert tells of a time when his father emigrated to Newfoundland in search of work in the 1930s. Or when the single wish of a little girl is a new dress and shoes for Christmas. Each story will pull at your heartstrings.
So, settle down by a nice warm fire, and have your favourite beverage by your side. Maybe have a tissue handy as well because this collection will guarantee to bring a tear or two while you remember "the true meaning of Christmas."
Was it worth the money?
-- Yes
Please give a rating
--
4 Stars - Very Good
Would you recommend this to other Christmas enthusiasts?
-- Yes
Any advice or suggestions you would give to the maker, artist or producer?
--