MMC Hostess of Christmas Online
MMC Lifer
Christmas.com Alum
Christmas Crew
Christmas Talk Alum
Oct 7, 2005
16,036
32,033
4,804,881
Ode to Jeff Westover, By: A. Mistletoe

The obvious plan
To frolic festively wherever he can
To dream of Christmas all year long
To become a webmaster that remains strong
To decorate a beautiful tree
To dream up a perfect Christmas for you and me
To celebrate Christmas joys every day
And to help other forum friends in any way
To travel around
Where festive joys can be found
Find the merry network on the net
If it isn't being done, he'll invent it yet
The fun never ends
When he gathers to socialize with friends
This ode is a simple thank you
For all your hard work -
Jeff Westover we love you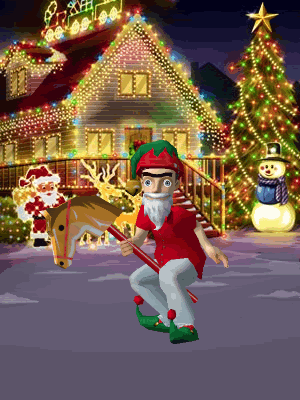 THANKS JEFF!
Another Jolly Fellow Ode, By: A.Mistletoe

Jeff Westover is as jolly as can be
He's done so much to help you and me
Elf crews working along his side
Trolls and spammers better hide

Jeff is helpful as can be
Still has time for his family

Forum friends gather to chatter
Holler when the back-end goes ker-splatter
Christmas day comes once a year
With Jeff's tutorials we do not fear

The Jingling Bells
The festive cookie smells

The magic of the season
Jeff is here for a reason
Christmas is for all to share
Christmas spirit we are there.

Thanks, Jeff! Yule always be our Jolly Fellow!