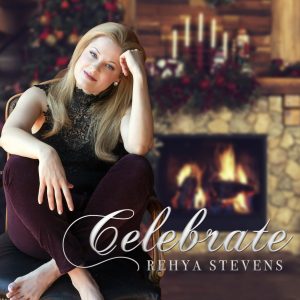 The strategy many emerging artists tend to take with Christmas music is to just Bing it up and release a sing of White Christmas.
It's safe, it showcases their talent and it is known.
It's also boring.
Rehya Stevens is not one to take the path of least resistance.
In her new album Celebrate Rehya has jumped into the deep end of the Christmas pool with songs that are all original. The album is warm, bold and festive. Take a listen:
The entire album is well orchestrated, simple and directly Christmas — a great listen on a snowy December evening by the tree.
Rehya's Christmas album touches all the bases. From sacred to secular, from joyous to reflective — it is all there.

Father of 7, Grandfather of 7, husband of 1. Freelance writer, Major League baseball geek, aspiring Family Historian.