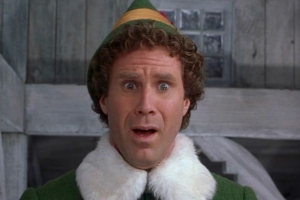 Here in our locked down madness of 2020 some are worried about Christmas and how it might not be so great this year. Along with the requests for how we see Christmas 2020 (that's a podcast in the making), we get suggestions for some of the most depressing things about Christmas you can imagine. Right now it is bad Christmas songs people are complaining about.
Maybe it is because so many of us are actually listening to Christmas music when normally we would not be. But for whatever reason, bad Christmas music in on minds.
Some are saying it is a time to point out the worst of Christmas music ever made. We have been asked to compile and share what we think are some of the worst of the worst.
Ok –it is, admittedly, our loneliest time of the year. Hardly anyone is around Christmasing with us at the moment. If we have to do this now is the time.
But I refuse to share a list of stuff most everyone already knows is bad. We're not going to bash on The Christmas Shoes, for example. That's an annual rite of each season and there is no need to ruin our summer with rehashing the obvious.
We are also not going to point out intentionally bad Christmas music that makes political statements. Most look at such stuff with a jaundiced eye before it is even heard.
Our list below is mostly absent of major stars, headline stealers and known Christmas clunkers.
No, if we are going to do this we are going all out to share what is really, truly, awful Christmas stuff. Stuff that never ever should see the light of day during Christmas time – or any other time of the year.
Here is our list of the worst:
~ An Old Fashioned Christmas (Daddy's Home) ~
This 1975 disaster tells the story of Mommy and the kids waiting by the tree for Daddy to get home for Christmas. They are listening to the radio when word comes that Bus #5 – Daddy's bus – has crashed. But they aren't worried as they sing a tired chorus. But then the newsman returns and reports "There are no survivors". How did the world miss this classic?
~ Santa's Comin' Down the Chimney ~
This video is a miracle. There is absolutely nothing redeeming about it. The animation is lame. The lyrics are nonsensical. The music is unbearable. If you want to clear the party on Christmas Eve, just put on this gem:
~ Jingle Bells – ShittyFluted ~
Anybody with teenagers has to be familiar with ShittyFlute. It's music so bad it's hilarious.
What most teenagers do not realize is that their generation did not invent this brilliant form of comedy. It has been around forever. Take for example, the great work of PDQ Bach:
Alas, PDQ Bach requires at least a little musical background to appreciate. Without a somewhat trained ear the humor of what's bad of PDQ Bach is lost.
That is the beauty of Christmas – it is a season of musical simplicity. Today's teenagers see Christmas music as songs that can be given this treatment. ShittyFlute is their comedian. The results of Jingle Bells, as you might expect, are absolutely horrific — and hilarious:
~Christmas is Here ~
The folks who bring us Bad Lip Reading are famous for making us laugh. But in this earworm takes their humor to a new level. Thankfully, this is politically safe. But that's about as much good as we can say about it:
~ All I Want for Christmas is You (Throw Up Version) ~
A few years back Mariah Carey went national television and bombed big time. Critics and fans alike had a field day. In the years since, this video has become an insult Christmas card – meaning that it's sent to people you hate:
~ Christmas Will Break Your Heart ~
There is a whole subset of Christmas music that is popular – sad songs of grief, pain, loneliness, drunkenness, etc. Very few are popular. This song gives you a view as to why. If you listen to this even once a year, you're in serious need of therapy:
~ Merry Something to You ~
Devo is remembered for "Whip It" and in this Christmas song they certainly sound like they have been beaten. It is no secret that Devo fell into obscurity right after releasing it. Fortunately, this is brief and completely forgettable:

Father of 7, Grandfather of 7, husband of 1. Freelance writer, Major League baseball geek, aspiring Family Historian.