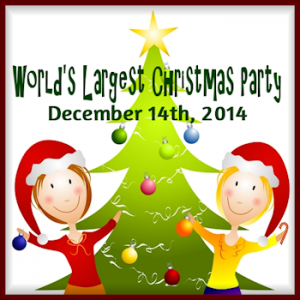 The date has been set! The 4th Annual World's Largest Christmas Party is scheduled for Sunday, December 14th around the world.
The World's Largest Christmas Party is a tradition begun on My Merry Christmas.com, a year round Christmas community. In 2010 the idea was hatched to gather as many Christmas friends from the world for a set period of time to just celebrate Christmas together. This was facilitated through a live radio broadcast, scheduled online chat events and forum contests.
"It is time we extend the World's Largest Christmas Party to the world," said Jeff Westover, self-described Chief Bottle Washer at the Merry Forums of My Merry Christmas. "It is an exciting thing to hear the voices of fellow Christmas fans we know from around the world. We never or rarely ever get to meet these people face to face but for years we have gathered online and shared bits and pieces of Christmas together. We thought it would be great to pick a time when we could all be online together and the idea just kind of took off."
The effort this year is to expand the party. "We know there are others out there — countless others — who have Christmas to share and would share if they knew a way to do it." Westover said. "It isn't important which website we do it on, in fact, we think folks could just showcase their specialty and invite into their cyber-homes for one day at Christmastime. We're just trying to coordinate the time to do it!"
So with the date set the effort begins to make this year's party bigger and better than ever.