Chief Elf Officer
MMC Founder
Santa's Elf
Kringle Radio DJ
Oct 7, 2004
17,726
19,408
1,232,381
Hi all,
Sign-ups for the 2009 Christmas Card Exchange are now closed. Thanks to all who signed up. The final list has been published and all participants have been notified by email. I will keep this thread open for a few more days then will lock it down.
For those who may be new to this, let me briefly explain what the Christmas Card Exchange has meant for me. Below are a couple of pictures taken in my home on Christmas Eve: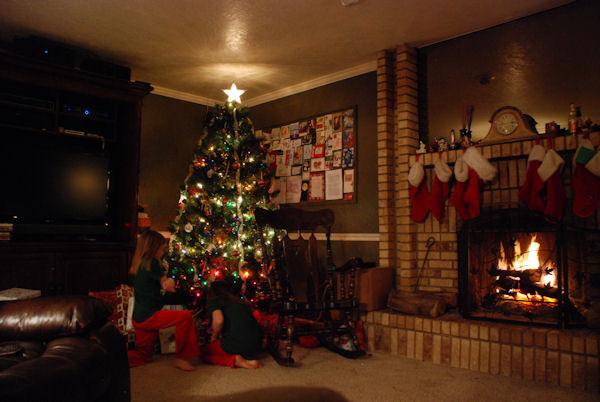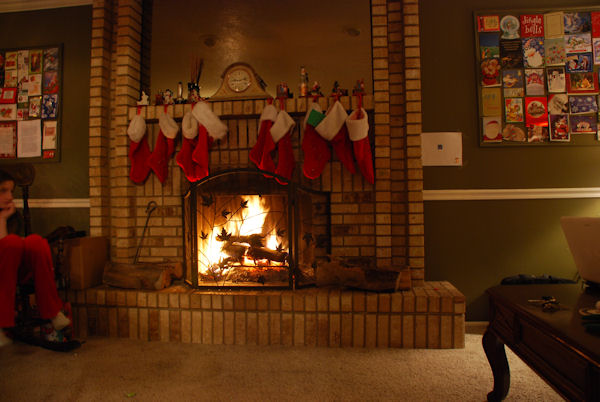 What I want you to notice is the wall in the background on these images -- see all those Christmas cards? The vast majority of those came from our Christmas Card Exchange right here on MMC. I had FIVE walls like this with cards in my home and it made every day Christmas between Thanksgiving and Christmas Eve to run to the mailbox. My kids loved it and it was FABULOUS to see cards come from all over the world.
Please read the FAQ on the signup page for more information or ask your questions here in this thread.
I will periodically list names of individuals who sign up for this year's exchange, so visit this post frequently for updates.
Thanks,
Jeff
ps -- here is the list of who has signed up so far this year, as of 10/31/09:
Mumof2
lmm8606
ballcoach
usafvet
Santa's Helper
Meceka
Minta
Christmasstar
Jeff Westover
Head Elf
CharlestonNole
dvdguy & mrsH
Ravenhardt
HoosierChristmas
ohchristmastree
Maureen
Suzanne Wilkins
UndrTakr
Eritori
HollyJells
kerst
jenalin
BrittanyMarie
christmas_nut_k_1209
Maebeary
made582
ronda43701
belljoy
Janet
angelanicolegray
KareninMO
hilarios
Christmaschick
lauriebear777
Rodmonster
Sabine
Christmas Addict
tumbleweed Christmas
sugarplum fairy
Dukicin1
Sigga Maja
danielsgirl
Harpa Dis
FlyingForLIfe
lorn--xx
roccoerz
Boogedy
Katet
Solice
ronda43701
Smokyturtle
vsclaribnl
HollyMay22
Little Elf
miller4plusmore
thesnowmouse
gustyd
JingleBelle85
ChrisMoose
SilverBells
Tiann
Lou Lou Who
Snow-in-Texas & Christmas-a-Holic
TamaraQT
GingerMel
jennywenny
Julie
mrspenguin
Tinsel
yesvirginia
holidaynut
brent
Polly56
Staceyb
Carolingbelle
camilicat
House Elf
Sno-covered Casey Claus
A Lil Flakey
Xmasbug
Bradmac
TheresaC
kgstyles
Lady Noel
williamcraig11
Last edited: