The word "tinsel" is believed to come from an old French word, "estincele", which means "spark".
Indeed, a browse through media history reveals that tinsel was related to anything shiny – from military uniforms to décor.
It should be noted as well that in poetry, sermons and newspaper editorials the word "tinsel" related not only to something shiny but also to something that was false or fake.
It was not always kindly used.
From 1820 we find two examples of tinsel commonly used in the press:
From a sermon titled "Plain Preaching" came this sentiment: "I have seen poor humble mortals, surrounded by tinsel and glitter, look down with contempt upon their fellow beings, who was made of as bright and pure dust as themselves".
A poem, in part, used the word descriptively "And here in the grave are all metals forbid, But the tinsel that shone on the dark coffin lid".
~ Tinsel and Christmas ~
The assumption and report of most historians is that tinsel dates back to the early 17th century and that it had always been used a Christmas decoration.
That is likely untrue.
Most define tinsel as made from thin strips of actual silver which were reportedly used on Christmas trees in Germany.
If true, it was a decoration reserved exclusively for the wealthy.
Silver strips in those days would have been pounded thin by a blacksmith or jewelry maker. Being silver they would have required constant cleaning because silver tarnishes quickly.
Unfortunately, no physical evidence remains of such decorations and written records now available do not support the idea of "tinsel" used at Christmas before the 19th century.
In fact, tinsel was most commonly associated with any material that was made to look like metal, or at least shiny in some way. It was an everyday item.
Fabrics and paper were the most common materials that were fashioned into "tinsel". It was because of this that tinsel became of term of derision, meaning something "fake" or "showy".
Tinsel made of common materials was also cheap – which made it useful for a variety of occasions and purposes. Metal-looking material dressed up ceremonial uniforms and festive décor for all kinds of situations.
Media woodcut drawings from the 1850s and 1860s showing the Christmas trees of Prince Albert and Queen Victoria depict the use of tinsel on their Christmas tree.
But there is no actual historical proof that actually happened either – nothing written in official royal histories, journals or even media reports of the time – just pictures from the mind of an artist conjured up many years after-the-fact.
Tinsel emerged as a decoration in the mid-19th century as a marketing ploy.
In the advertisement below "tinsel wreaths" are offered for sale. They are classed with ribbons, lace, fabrics and other materials marketed to "the ladies" and was used for ornamental purposes in fashion and decor: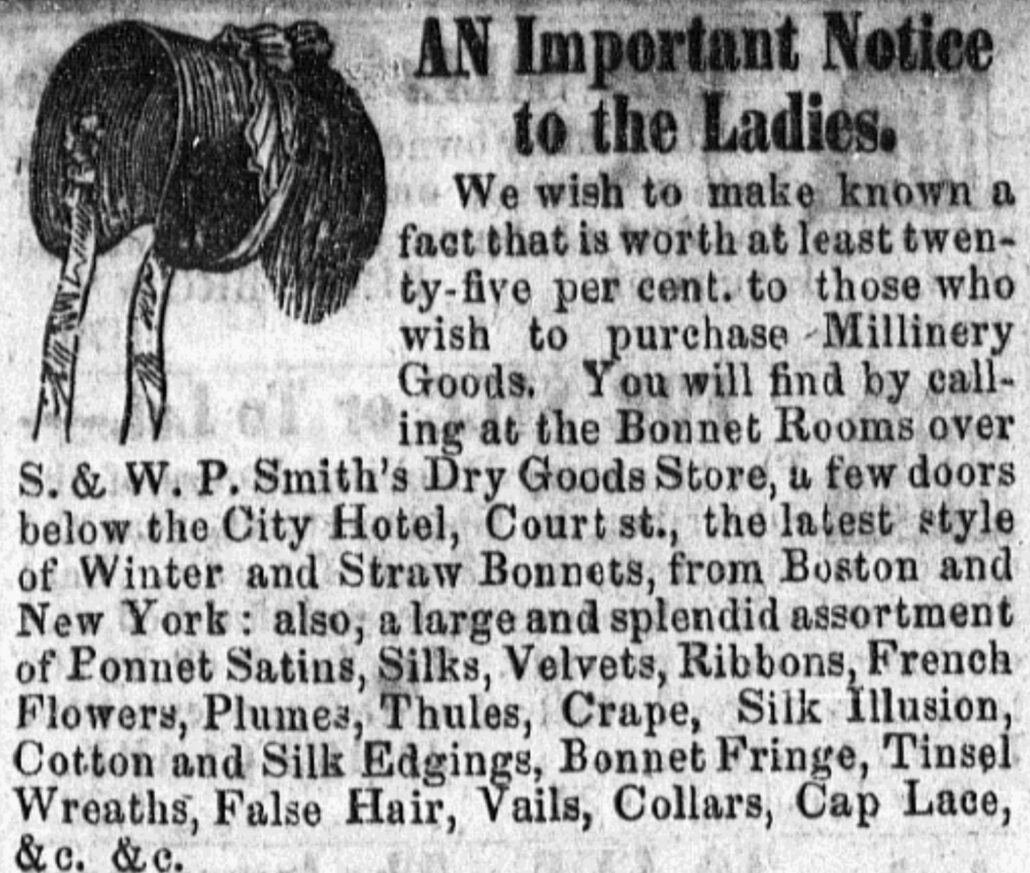 One of the ways "tinsel" was used was in an artform known as "tinsel painting".
As far back as 1832, women would collect the shiny wrappers of their beauty products, the packaging of their children's sweets, and the lining of their husband's cigarette packets to make beautiful artwork.
These tinsel paintings are surprisingly complicated to make.
First, the artist must paint the lines of their chosen imagery on one side of a piece of clear glass. This is because the image must be painted in reverse.
Each detail must be added layer by layer, the images on the foreground is painted first and the background last.
Once all the painted components were completed, they then applied the collected tinsel on designated areas to create shiny metallic effects.
Most tinsel in those days was made from tin foil – a material that proved adaptable for a lot of purposes, including Christmas decorations.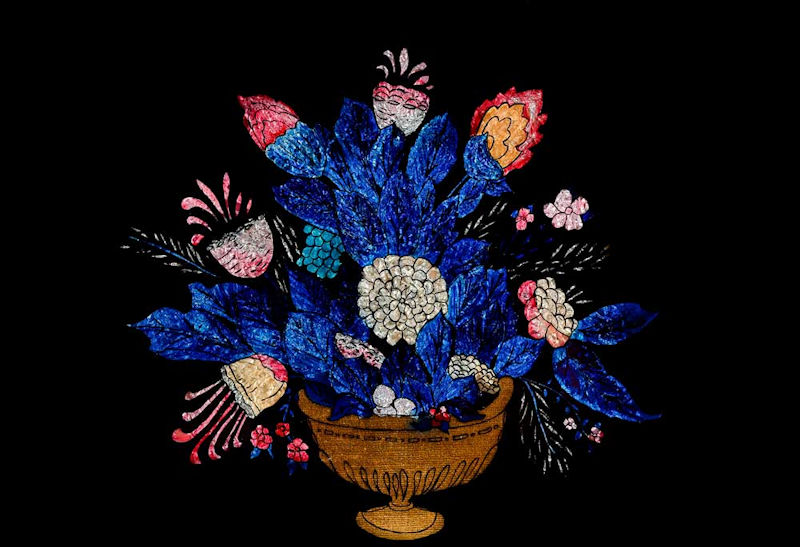 ~ Why Tinsel? ~
While evergreens were most certainly a pagan element of year-end celebrations the Christmas tree is Christian in origin.
The tree is symbolic in many significant ways.
The tree was used as a teaching tool, to tell the story of Adam and Eve and of the Nativity. Original decorations on the tree were thus representations of fruit (the apple of the Garden of Eden) and items associated with the Baby Jesus.
Light is also a hugely symbolic element of the sacred Christmas. This was represented on the tree with candles.
In reading 19th century journals the first Christmas trees started to make public waves in the 1830s.
While records from the 18th century point to Christmas trees being used in Pennsylvania German and Dutch communities as a matter of tradition, trees themselves did not begin to become "mainstream" until the late 1830s (long before Victoria).
The response to seeing a first Christmas tree was almost universal. People were just stunned to see a tree in an indoor setting and all the color and life it brought to Christmas celebrations.
But the biggest impact these journal entries report comes from the inclusion of light.
Decorators in the 19th century did all they could to accentuate the light on a Christmas tree. Candles were open flame, which made it all a very dangerous proposition.
Anything they could find to reflect light would enhance the effect without having to put more candles on the tree.
This is where tinsel gets it fame.
~ The Common 19th Century Uses of Tinsel ~
Tinsel was a crafting material of choice in the 19th century. It was most commonly used in fashion. It would be shipped to stores and sold with supplies of fabric and lace.
Those fashioning their own clothing from these materials would use tinsel as accent pieces. It was commonly available as braided cords of various thicknesses and used as ornamental belts, sashes or trim.
Sometimes tinsel was embedded within fabric in tiny threads, giving a gown or hoop skirt a measure of glow and sparkle in low evening light.
Tinsel was used during the Civil War in making uniforms.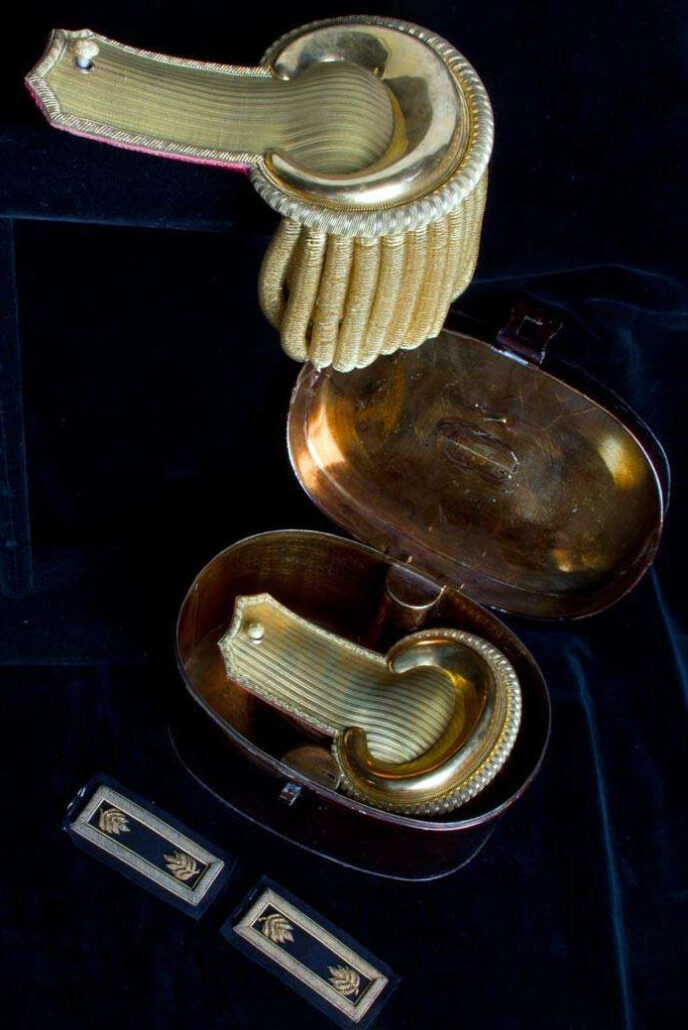 Both the North and the South made liberal use of tinsel for officers' uniforms and local militias from the 1830s forward were generous in their use of tinsel for small force uniforms.
Tinsel was used for all manner of crafting projects. It was used on everything from picture frames to wedding tables. Church functions often featured tinseled items of décor.
Since Christmas decorations were largely homemade from the 1830s to the 1870s it was common to see "gilded" round ornaments made entirely of tinsel.
The idea of using shiny metallic-like material as "icicles" was likely born during this time frame.
Tinsel was cheap, readily available and it was reflective – making it an easy choice for Christmas decorating.
It was also most commonly colored gold – as most tinsel advertised in the mid-19th century were described.
~ Tinsel As We Know It ~
Tinsel was used to make handmade ornaments in the mid-19th century. By the 1870s, tinsel garland became commercially available and proved popular as an alternative to homemade popcorn garland.
Here in the 21st century we know tinsel as icicle-like decorations that are draped on Christmas trees. Tinsel of this kind likely originated in the 1890s as a trend.
The idea did not widely catch on, however, until the 1920s when tinsel began to be commercially packaged as cheap, plastic or flame-resistant decorations. It exploded as a trend in the 1920s and remain a mainstay of Christmas decorating until the 1960s.
One problematic issue with early 20th century tinsel was the fact it was made out of lead in many cases. Not only was this expensive it was toxic.
This issue was resolved with legislation passed in the 1970s banning lead in commercial products.
Since then cheap tinsel has remained commercial available produced from PVC, a lightweight plastic that is shiny and safe.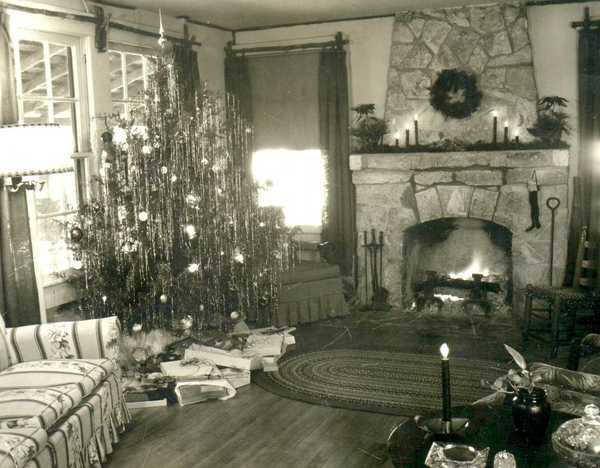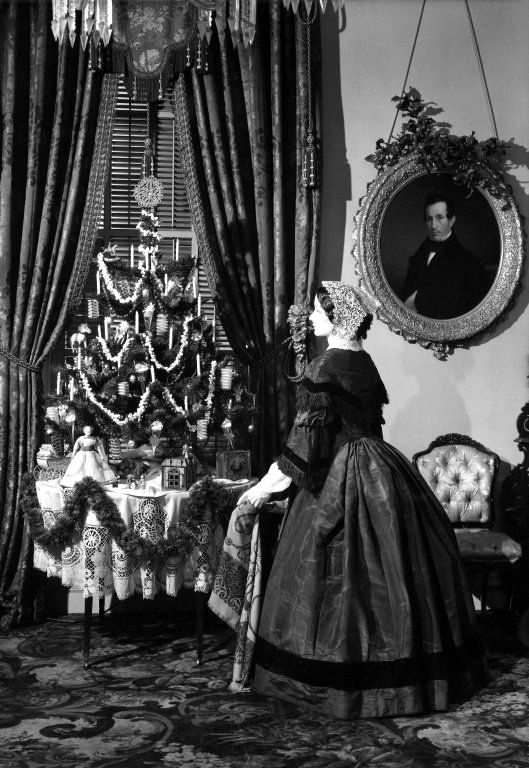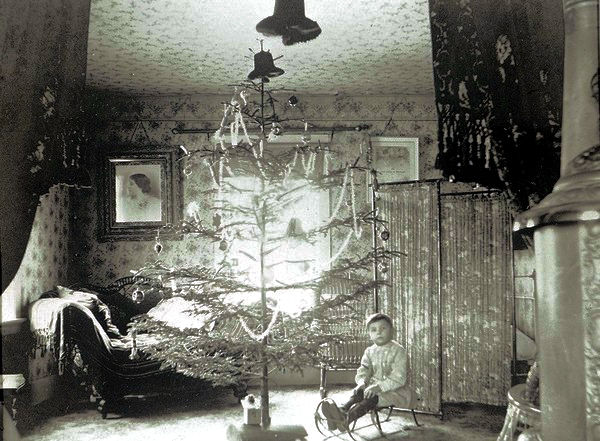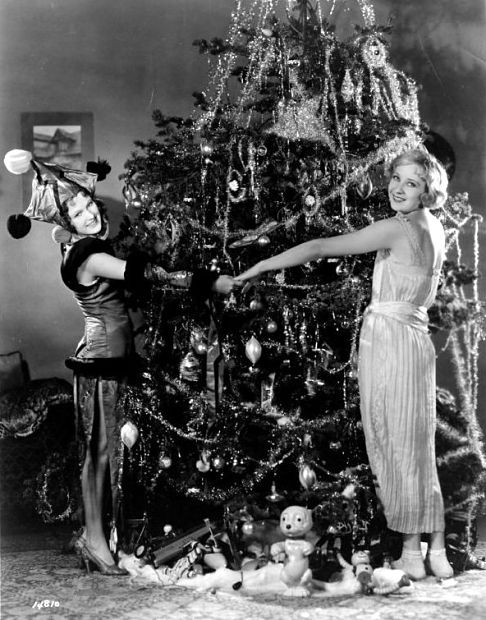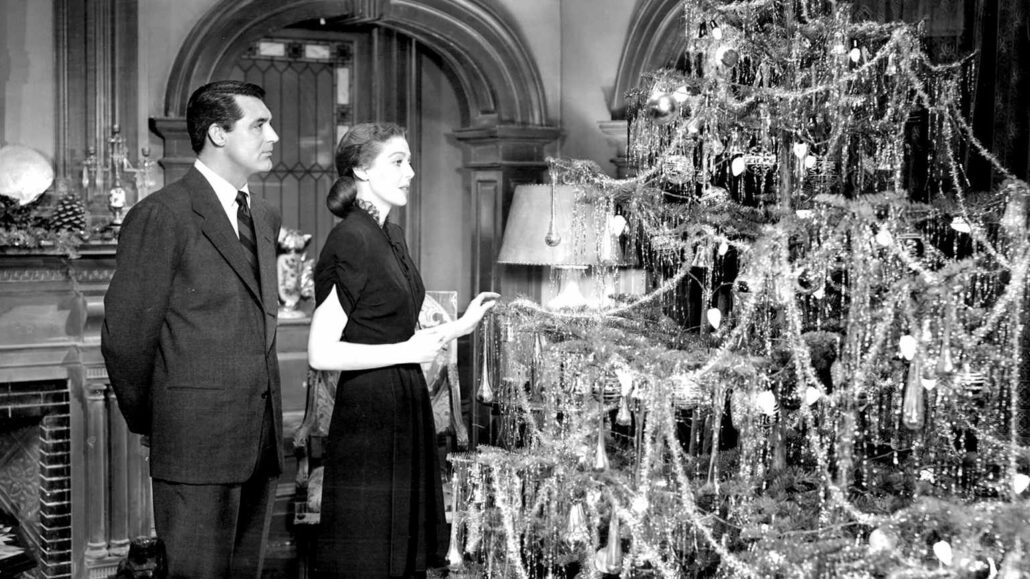 Father of 7, Grandfather of 7, husband of 1. Freelance writer, Major League baseball geek, aspiring Family Historian.