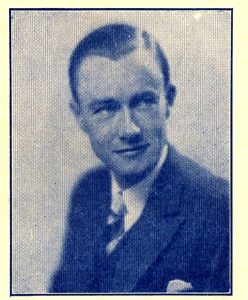 Few of the songs of Christmas so directly conveys the personal appeal of Jesus Christ like the song Sweet Little Jesus Boy.
Mistaken by many to be an old American spiritual sung by slaves of the south in the 19th century the song was actually written in 1934 by white American composer Robert MacGimsey.
Born in Louisiana, MacGimsey was a lawyer who had a passion for composing what many people of his generation called "black music". MacGimsey may have been white but he was raised in the company of blacks who gave him a rich background in the gospel music of the south. His nanny was an African American woman who would sing spirituals to Robert as a baby and would affectionately come to be called Aunt Becky.
His intent in writing Sweet Little Jesus Boy was indeed to portray it as an American slave song.
Like so many of the songs of Christmas, MacGimsey was influenced by his circumstance one snowy Christmas Eve in New York City. Walking home on the streets following a church service MacGimsey was struck by the drunkenness of Christmas parties he passed on his way home.
He wondered how people could be so disconnected from the real message and history of the season. How could they have forgotten Christ?
MacGimsey drew on the histories and family stories of the sacredness of Christmas from his black friends and neighbors in Louisiana. To them, he recalled, Christmas was a time of worship and a time of drawing closer to God with very personal forms of prayer and deeply meaningful songs of praise.
The lyrics of the song have come to represent the deeper feelings of most Christians during the season.
It begins with a stark telling of how Christ as a child and later as a man would not be accepted of the world:
Sweet little Jesus Boy —
They made you be born in a manger.
Sweet little Holy Child —
Didn't know who you was.
Didn't know you'd come to save us, Lord;
To take our sins away.
Our eyes was blind, we couldn't see,
We didn't know who you was.
The song takes an immediate personal turn as it acknowledges how Christ knows the troubles of all;
Long time ago, you was born,
Born in a manger low,
Sweet little Jesus Boy.
The world treat you mean, Lord,
Treat me mean too,
But that's how things is down here —
We don't know who you is.
With great sadness, and humility, the song expresses the message of Christ understood by some but missed by so many:
You done told us how, we is a tryin'!
Master, you done show'd us how,
even when you was dyin'.
Just seem like we can't do right,
Look how we treated you.
But please, sir, forgive us, Lord —
We didn't know 'twas you.
It would also be important to note the creation of Sweet Little Jesus Boy during the depths of the Depression. The decade of the 1930s featured a variety of songs that remain prominent during the Christmas season even now.
"I Wonder as I Wander", "Winter Wonderland", "Santa Claus is Coming to Town" and "Sweet Little Jesus Boy" were the hallmark Christmas tunes of the 1930s and the reflect a far
different feeling for Christmas than the songs that came out just a decade later.
Though performed on live radio for many years it was made most famous in 1955 when it was released by famed gospel singer Mahalia Jackson.
Jackson, also from Louisiana, grew up in a home led by her Baptist preacher father, a man who insisted on music in his home but only music that was gospel related. That music became Mahalia's life and passion.
As she performed in church choirs and small groups Jackson gained notoriety for her devotion to gospel music. She refused to work in public settings to sing gospel music where alcohol was served and resisted calls for her to sing secular songs.
In 1934 she cut her first record, further broadening her exposure on radio. Over time she blended gospel with jazz and blues influences and with her interpretations her record sales saw steady growth. By the mid-1940s she had sold more than a million records when her song "Move on Up a Little Higher" went mainstream.
In 1950 she performed at the first all-gospel performance at Carnegie Hall and in 1952 she toured Europe to rave reviews. When she was signed by Columbia records her albums took off – including her recording of the then not-so-well-known song Sweet Little Jesus Boy.
Since that recording thousands of other artists have recorded and performed the song in various ways, most famously by Andy Williams and Ed Ames. The song has also become a favorite of choirs large and small and popular in schools.
In recent years it has been covered most famously by Kenny Rogers, Casting Crowns and Straight No Chaser.

Father of 7, Grandfather of 7, husband of 1. Freelance writer, Major League baseball geek, aspiring Family Historian.